January 16, 2015
3
min read
Facebook has been popular for two reasons, first for its everyday increasing user base (around 1.35 billion), and secondly for its over use and being restricted to use during office hours.
Facebook has been a major issue for many companies due to the distraction and wastage of time during office hours. Facebook at Work an all new web and mobile based app by Facebook might be a perfect solution to this distraction. Yet, it might not be the core aim of Facebook. Possibly, facebook is eyeing towards something new and ingenious, instead of creating liberalization in offices or entities. The core aim here seems to be revolution. Revolution in the field of technology and work, where employees & employers will be able to communicate effectively, resulting in increased business productivity.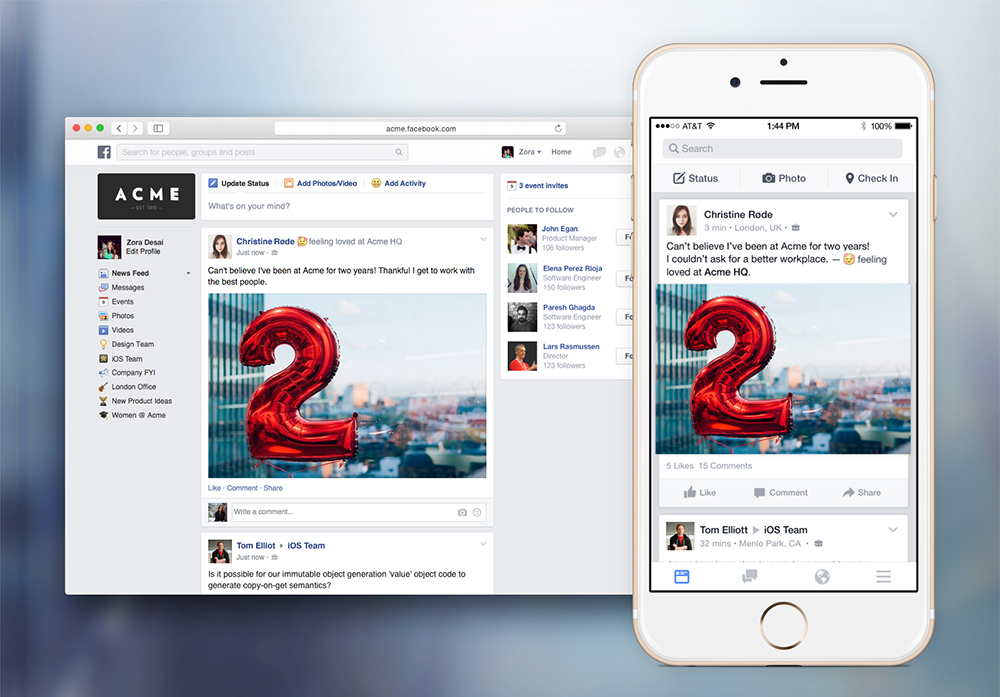 As we had disclosed earlier about the new invention being created by Facebook called 'Facebook at Work'; the same has been finally unveiled by Facebook this Wednesday.
The alas to say point over here is that the new facebook at work is not yet available for all, and is limited to some people and companies engaged earlier in the pilot plan of the same.
One may see some glimpse here that will express the user interface and color combination of the whole new social media network for professionals. As tweeted by Josh Miller, Product Manager at Facebook, facebook at work Facebook @ Work lets businesses create their own version of Facebook, just for their company and employees.
Announced today, Facebook @ Work lets businesses create their own version of Facebook, just for their company and employees.

— Josh Miller (@joshm) January 14, 2015
From this we can say that Facebook at Work is fully dedicated towards providing a business model social networking between various organizations, employees, employers, and more. Quite similar to Linkedin, isn't it?
The product will be soon be available for all and you will be able to use the same on your iOS as well as Android device with its app already available for many on App Store https://itunes.apple.com and Google Play Store .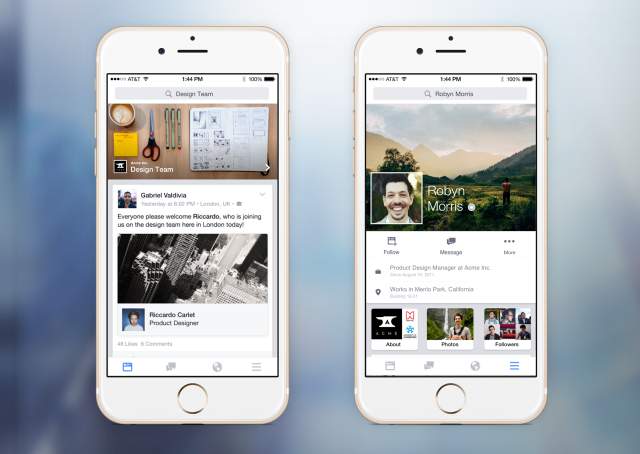 From the screen shots available on the App Store, we found a pretty similar glimpse of Facebook at Work, similar to Facebook. Professionalism here will flow in the form of employees and professionals from all around the world, and within organization.
Facebook at Work is expected to work in a professional manner http://techcrunch.com where people of certain proficiency, skill, ability, profession, etc will be roaming here and there to connect with professionals of similar talent or ability.
We saw a great opportunity here for recruiters or employers to find, meet, talk, discuss stuffs such as ideas, project, business, etc, with professionals or people related to their field.

Storyteller, Marketer, Developer, Writer, Thinker, Enabler, Rescuer, Wordsmith. I see myself as a Content Strategist. I love to write about anything and everything that pertains to the digital world, as I believe it's an ever evolving space creative in its own way. I love facing challenges, Blogging and sharing technologies