March 27, 2018
4
min read
Thinking to develop a mobile app?
Sounds great!
When you're looking to build a mobile app for your startup, you come across lots of options and thoughts in your mind to build a mobile app for your venture. And that continues to pop-up till the time you get the most convincing solution that satisfies your business goals, needs, and, preferences.
Generally speaking, there are 3 ways to build a mobile app;
1. Native App Development
2. Hybrid App Development
3. Mobile Web Development
And, choosing the one anonymously is like picking something out of all the hats. The most frequent and haunting thoughts that make your restless is:
Which Platform to Go With?
Development Approach
Whether To Outsource Or In-House The Project… And The List Continues
In the world surrounded by cutting-edge technology and on-demand mobile apps, it's high time to start utilizing the mobile markets. Today, users have already used dozens of apps in their smartphones. In such scenario, what you can show them that's impressive, gives optimum performance and seamlessly integrate with their mobile OS?
Well, the answer lies in – React Native App Development.
But, Is Using React Native Really Recommendable?
A BIG YES!
Let's dig deeper and find why react native app development is highly recommendable to build exceptional mobile apps.
What Exactly Is React Native?
React Native is a JavaScript open source framework for rendering mobile application in the leading Operating system i.e. iOS and Android. Formerly known as Facebook's JavaScript library, React is used to build interfaces that target mobile platforms. It helps React native mobile app developer to build mobile apps that can be shared between platforms and thereby makes it easy to develop on both Android and iOS.
Why Is It Aggressively Changing The Rules Of The Mobile App Development?
Let's find out how to react native changes the way of mobile app development.
Multi-Platform Support:As majority companies are dominated between Android and iOS, React Native eliminates the choice, as it allows react native app developers to maintain single codebase for both the platforms. So, instead of constructing parallel codebase in Swift and Java, an app developer can share the same codebase. React Native definitely reduces cross-compatibility challenges and leverages great user experience.
Try Web Apps:If you want to watch out how to react native actually works, you should definitely try it with web apps. It allows app developers to reuse the code from web apps that are written using React Native. So, companies that have web apps developed can use their website front-end and convert it into mobile apps.Companies that have web apps can use the front end of their website and convert to the mobile app.
Identify the Needs Of Different Platforms:In cross-platform app development, developer face number of challenges in terms of hardware, OS, coding language and lot more. React Native conducts a rigorous test and ensures that features you build across multiple devices render clearly in the respective OS.
Avoid Porting Between PlatformsAs both Android and iOS have a different interface, using react native, an app developed in Android can easily be rolled out into iOS within few weeks. It has drastically reduced conversion time and made it easier for developers to make extensive use of hardware.
Some More Reasons to Choose React Native App Development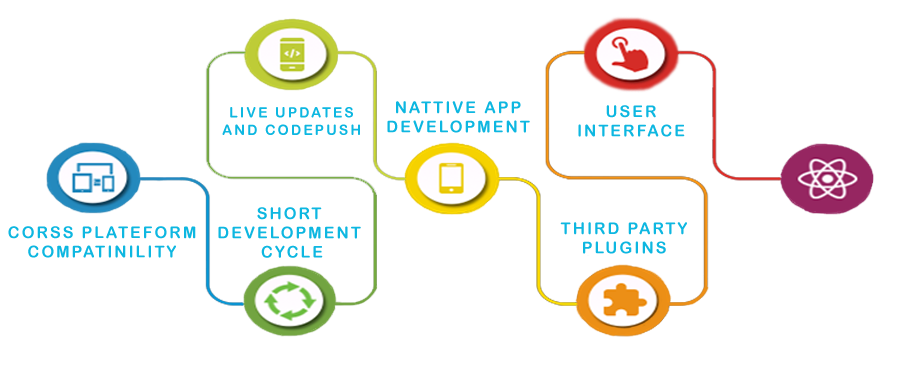 Is It Strongly Recommended To Use React Native For Next App Development Project?
Yes, Why not!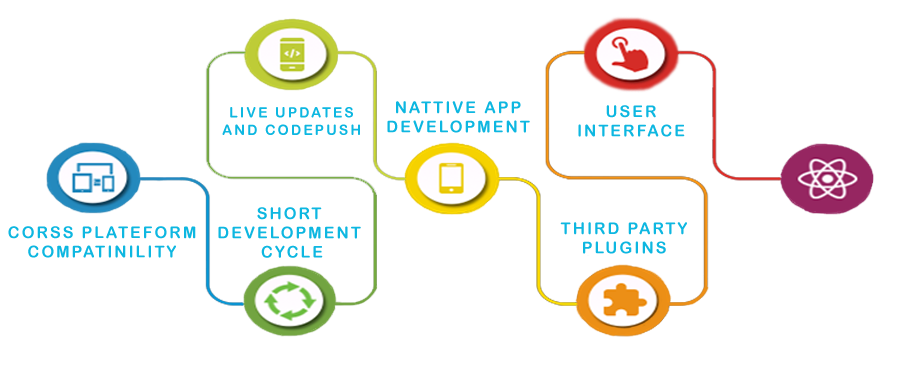 Considering such lucrative benefits, React Native is surely an added asset to the list of Javascript framework. Being a renowned framework for UI development, it is highly recommended to developers for easy development, better execution, and other UX.
So, Who Else Is Using React Native?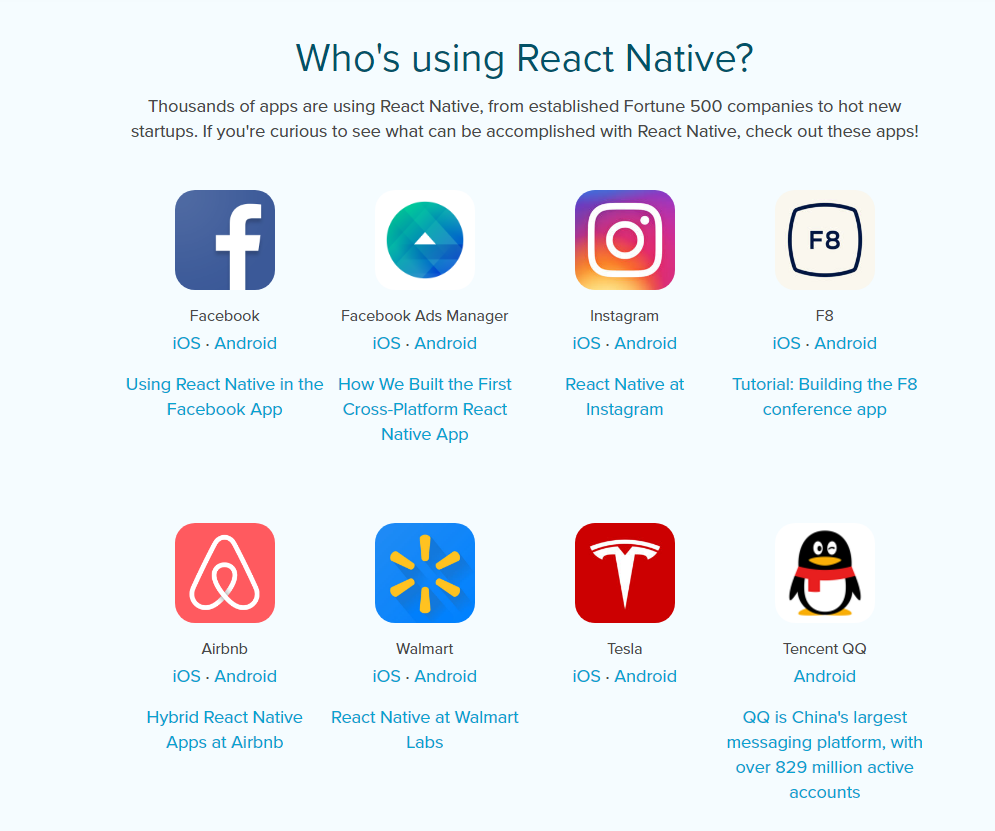 Looking Forward to Hire React Native Developer for Your Next Project?
If yes, Bacancy is the best address to hire react native developer for your business. Just drop us your requirements over (emailed) and we'll get back to you soon.
Still, Not Convinced?
Well, below are some more reasons to partner with us.


Storyteller, Marketer, Developer, Writer, Thinker, Enabler, Rescuer, Wordsmith. I see myself as a Content Strategist. I love to write about anything and everything that pertains to the digital world, as I believe it's an ever evolving space creative in its own way. I love facing challenges, Blogging and sharing technologies