Last Updated on April 5, 2023 | Written By: Riken Solanki
It's been an year of constant new revelations by Apple. There have been some really exciting announcements made by the company kin to its OS and gadgets, as well as marketing.
A glimpse of what apple has it all for the users up to this period of the year:
iOS 9, and iOS 9 Beta 3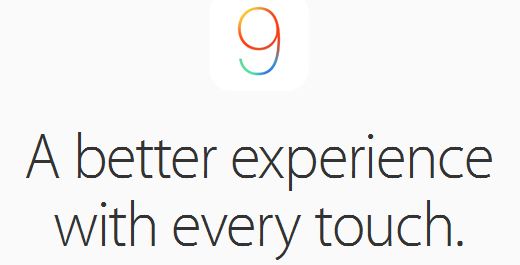 iOS (Available in beta version for users up to iOS 9 beta 3) is the next iteration of iOS and is focused on enhancing user experience with some really pleasing features and performance enhancements.
iOS 9 Features & Preview:
Siri is now a lot more intelligent and moving to the right with hottest improvements in technology.
Install size optimized. Size of iOS 9 is expected to be around 1.3 GB.
New low power mode and smart battery life saving enhancements to increase the battery life of your iPhone/iPad.
Security enhanced.
More responsive and faster user experience and UIs.
Move to iOS from Android and carry your whole data from Android to iOS with just one simple app called 'Move to iOS'.

iOS 9 Facts and Release Date:
iOS 9 is expected to be released in September this year.
Beta version of iOS is already available to download over the air.
To install/download iOS 9 beta, you need an apple developer account (https://developer.apple.com/programs/), costs 99$ per year.
iOS has released iOS 9 Beta 3 up to this period.Download iOS 9 beta 3 by accessing to developers account.
Complete iOS 9 SDK support and APIs are available for iOS app developers to utilize and enhance their iOS application for utmost fluid user experience and enhanced features apps.
If you have an iOS app, you should switch to improvements with iOS 9 app development.
Soon we will be out with Pros and Cons of iOS 9 and size of iOS 9 for iPhone 4s, 5s, 6 and ahead.
Addendum: The Best Source to Know the Exact Pros and Cons of iOS 9
Complete guide: How to update iOS on iPhone or iPad (and why you should) | How to get the iOS 9 beta right now | How to update to iOS 8
(Source: http://www.macworld.co.uk/)
Should I Update My iPhone/iPad to iOS 9
(Source: http://www.imobie.com/)
App Analytics Tool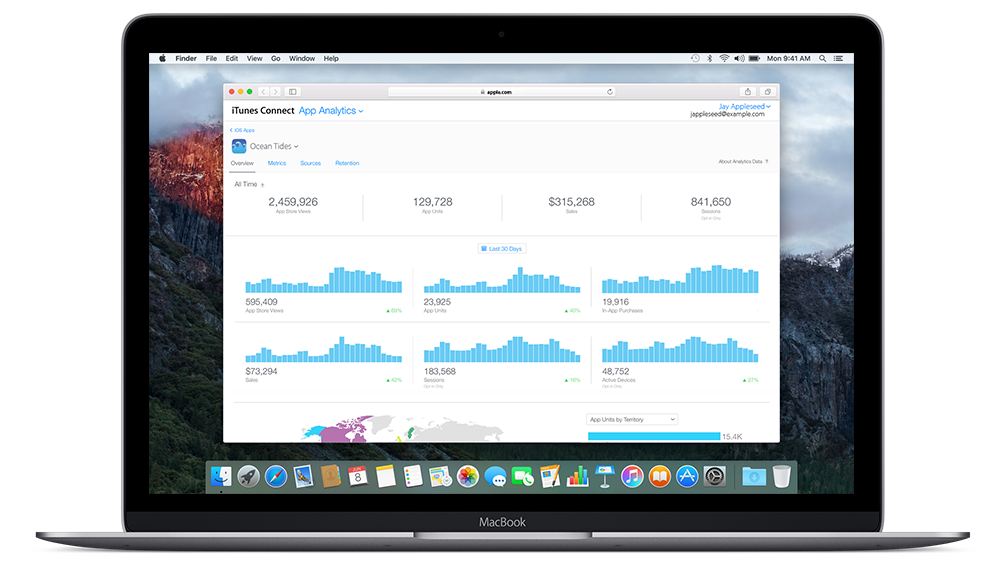 Unveiled this year during May, Apple's app analytics is the whole newextensivetool for developers, and more than exciting for marketers.
The new app analytics tool by Apple is more than just a marketing tool for marketers and is simply a blessing for iOS app owners.
Features of Apple's App Analytics
Complete Analytics Tool for insights on user engagement, web traffic, measure marketing efforts and campaign, and a lot more you expect from Apple Inc. products.
Facts about Apple's App Analytics
Available for registered app developers only. (Not to worry, you can ask for access to it from your developer. Just make sure your app is in the right hands!)
The cost of Apple's app analytic tool is taken in account along with the developer membership fee.
Visit the apple analytics tool
ApplewatchOS2 (Release date, Review, Beta)

With Apple Watch, the Apple Inc. also introduced a whole new OS built specifically for its wearable device, the Apple Watch.
Wait, there's a lot more to it now, than it was before. With probably a good response in terms of adoption of apple watch by users, Apple is transiently out with an updated version of its Watch OS, named OS2, and has some really amazing features. (Only if you are comfortable operating Apple Watch and are a great fan of it)
Features we will see in the watchOS2
New watch faces. (Home Screen Images)
See what will happen, what has happened, and what's happening with the whole new 'time travel'.
Transit information to guide you towards your destiny.
Siri is now more advanced and obeys broader commands such as getting transit information, looking up for a word in dictionary,calculate a tip, and many more.
Watchkit for watchOS 2 is open for apple watch app developers and allows awesome innovations in apple watch app development.
Get the drift of complete specifications and features- Watchos 2 preview
Facts About Apple watchOS 2
The beta version of watchOS 2 is available to anyone having Apple developer account.
You can create yours and experience/download the watchOS 2 by paying 99$ i.e. developer membership fee for an year.

In the queue, iPod Touch

Complete iPod touch specifications, price and more-https://www.apple.com/ & http://www.theverge.com/

Image sources – Apple