Last Updated on January 2, 2023 | Written By: Paridhi Wadhwani
September 25, 2020
4
min read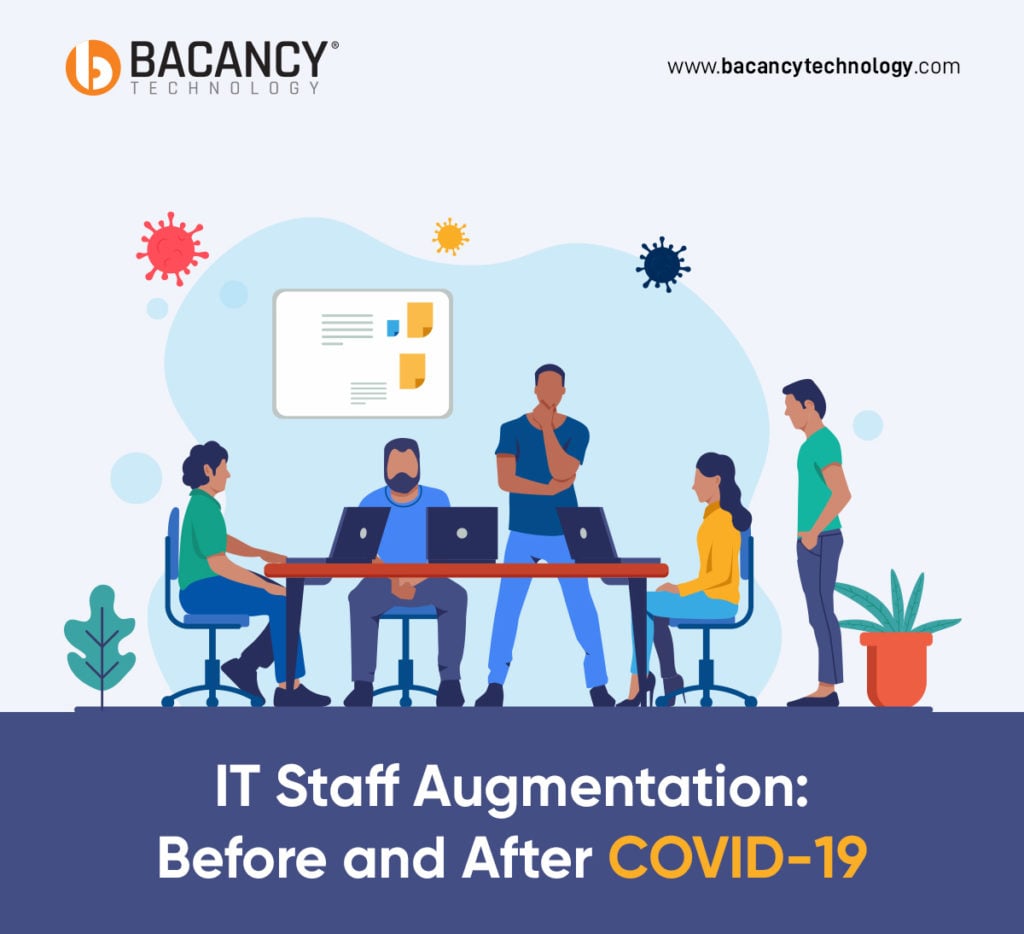 No one ever had thought that life would bring such drastic changes due to this pandemic. The Coronavirus devastated various industries like hospitality, entertainment, and travel. However, the IT sector saw an unexpected shift in the business processes and work patterns.
Unlike the misfortunate domains that saw a downfall due to the economic downturn and other regulatory measures, the IT industry has instead witnessed productivity by adapting the IT staff augmentation model.
In the pre-COVID times, IT industrialists would opt for staff augmentation when they were short of in-house resources or skill sets. With the onset of social distancing measures and work-from-home practice implementation, IT companies could no longer distinguish between their in-house staff member working from home and the remote dedicated developers hired offshore.
Statistics
As per a Statista report, the global outsourcing market in 2019 before the Coronavirus hit the world was $ 92.5 billion. And after the pandemic, the IT staff augmentation market size grew to $ 132.9 billion.
With the strict lockdown implementations, IT companies go digital by incorporating Cloud Services for their employees and augmented development teams. Gartner Inc. mentions that the total Cloud Service revenue grew from $ 214.3 billion to $ 249.8 billion.
As per the Research and Markets report, the Global Revenue of Outsourced Customer Experience Market in 2019 was $ 78.8 billion, whereas after COVID-19, in 2020 was $ 82.6 billion.
The Statista report for Worldwide spending in the outsourcing industry's recruitment process depicts $ 15 billion in 2019, which grew up to $ 18 billion in 2020.
By the end of 2021, Statista reports that IT outsourcing's market size will hit $ 413.7 billion.
The above stats prove that the COVID pandemic has boosted IT companies to switch to IT Staff Augmentation Services more often that resulted in the increased staff augmentation market size.
Why Companies Choose IT Staff Augmentation Services
Types of IT Staff Augmentation Services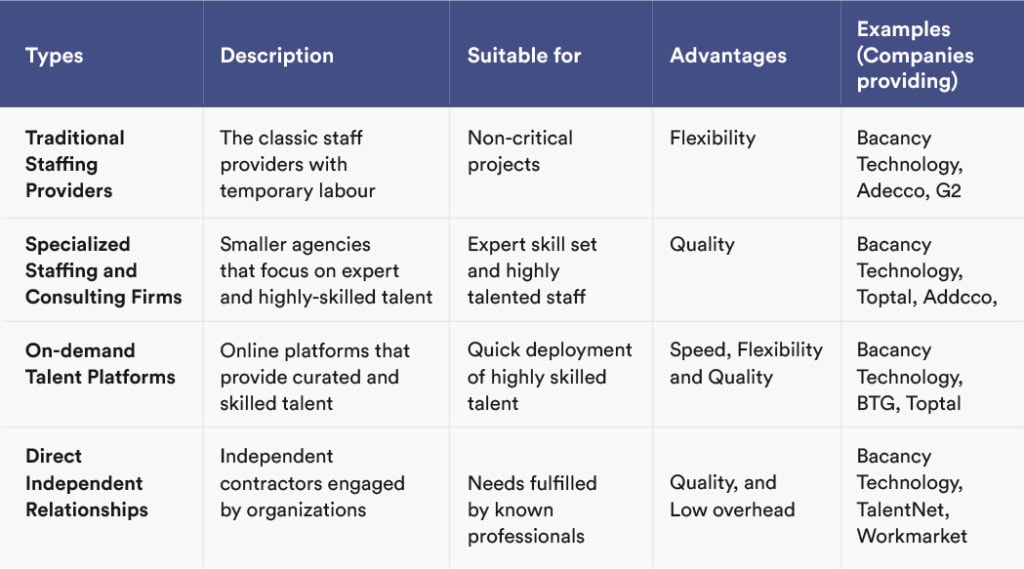 IT Staff Augmentation Process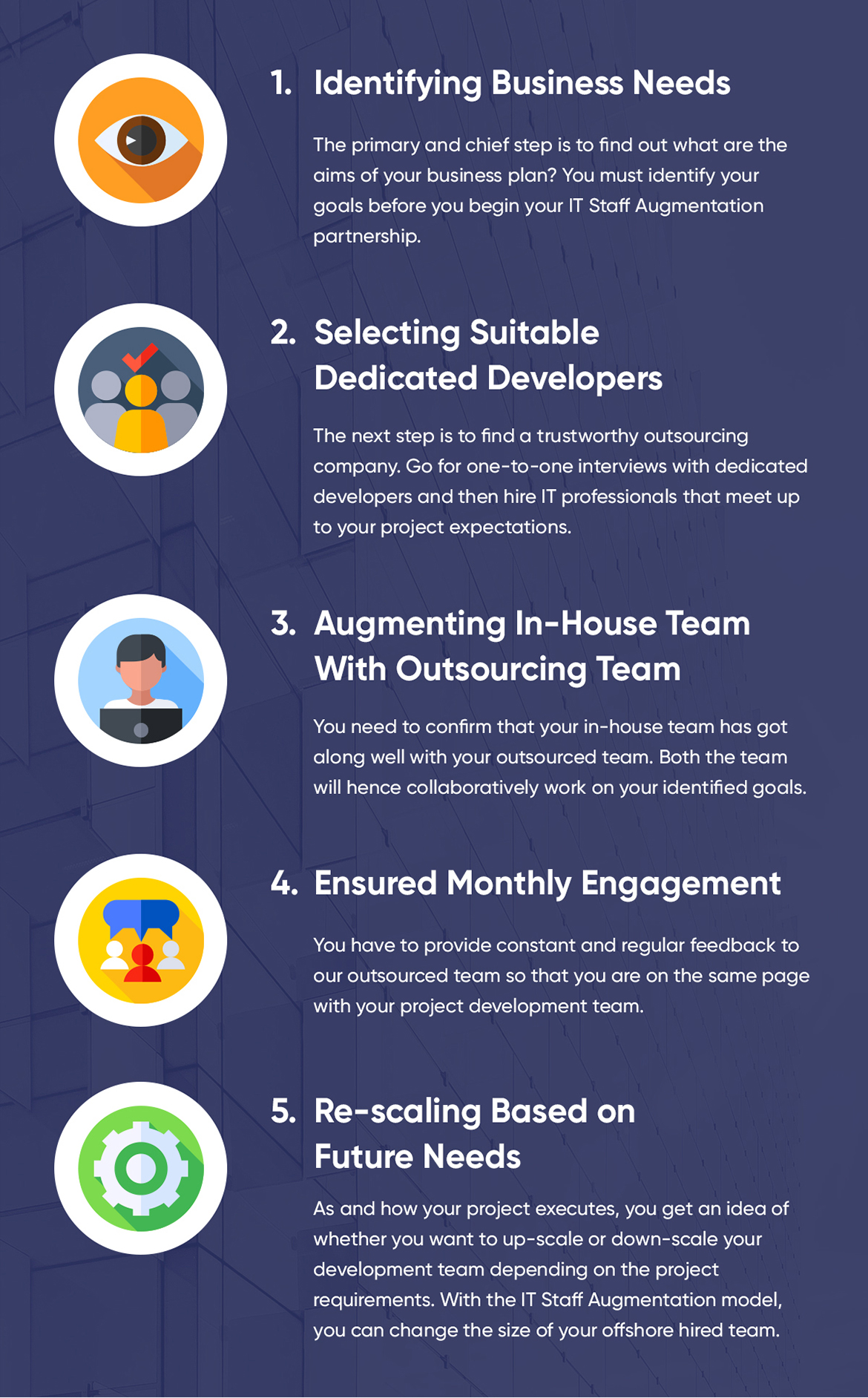 Staff Augmentation Before COVID-19
Before the Coronavirus outbreak, IT organizations outsourced their project development to expand their in-house team. Entrepreneurs expanded their resources, and project outsourcing was the first step towards hiring new developers to fill the skills gap.
Ideally, IT entrepreneurs could bring their dedicated developers to their site office and orient them about their company. The augmented staff can grasp immense knowledge, working procedures, and patterns from the in-house team members. However, COVID-19 pandemic has disrupted this scenario.
Factors to Consider When Staff Augmentation During COVID-19
Now that the lifestyle has changed, accepting the new normal of coronavirus parallel existence, the businessmen owning IT organizations need to consider the following factors before hiring IT Staff Augmentation Services.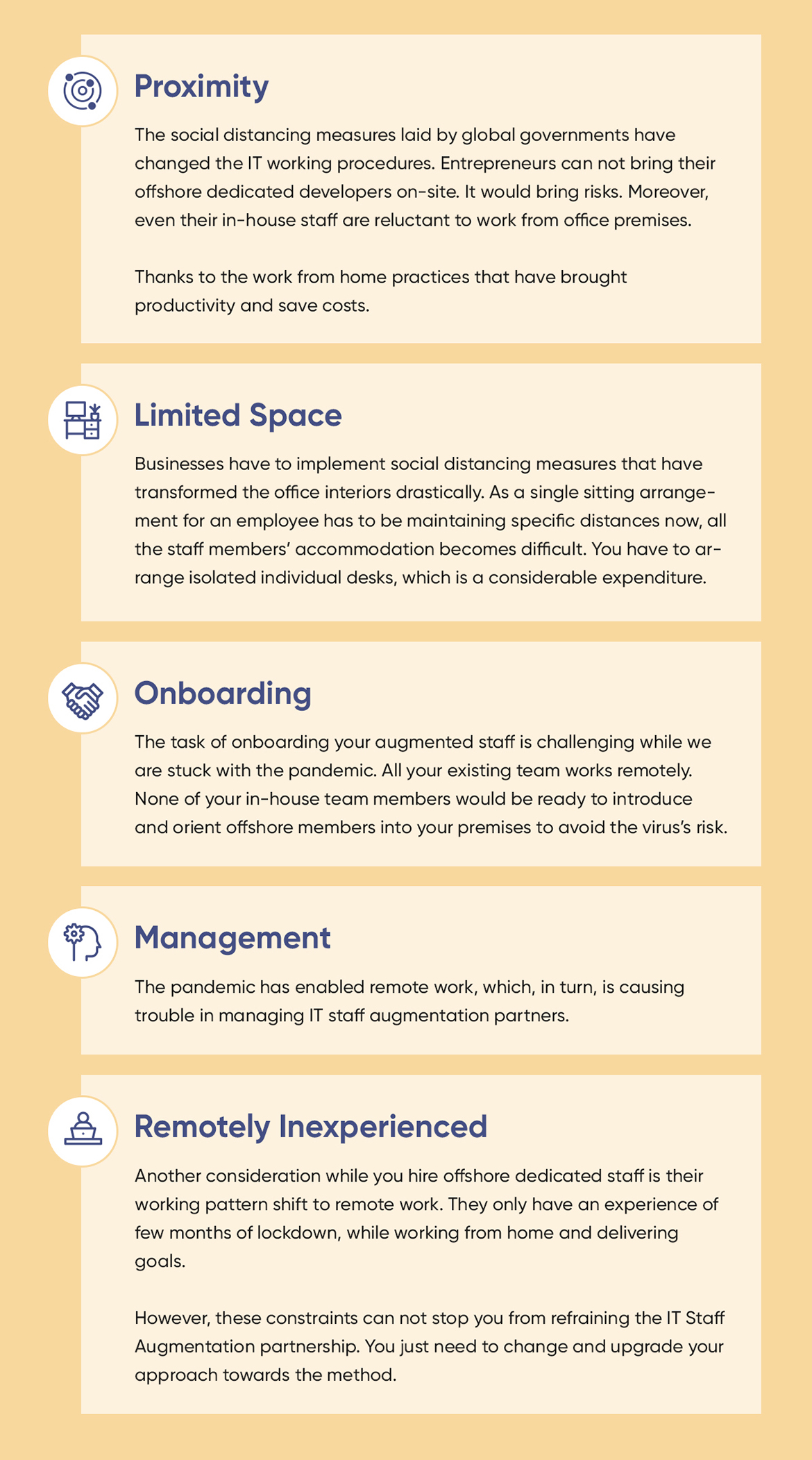 Change The Approach Staff Augmentation During COVID-19
You are left with two choices: either avoid hiring IT staff Augmentation Services or wisely choose staff augmentation firms with a proven record of delivering excellent and cost-effective services without an onsite presence at your destination.
If you want to leverage the benefits of the resource augmentation model, the best option is to find a reliable outsourcing company that provides high quality remote delivery services.
How Staff Augmentation Can Help You Cope With COVID-19 Business Challenges
The abundance of benefits that an IT Staff Augmentation partnership provides you is out of the explanation. However, to be specific, you get the following major benefits with IT team augmentation outsourcing your IT software development to an offshore outsourcing company.
Promises of a Trustworthy IT Staff Augmentation Partnership
Bacancy Technology partners with you as your IT Staff Augmentation Company with the following promises: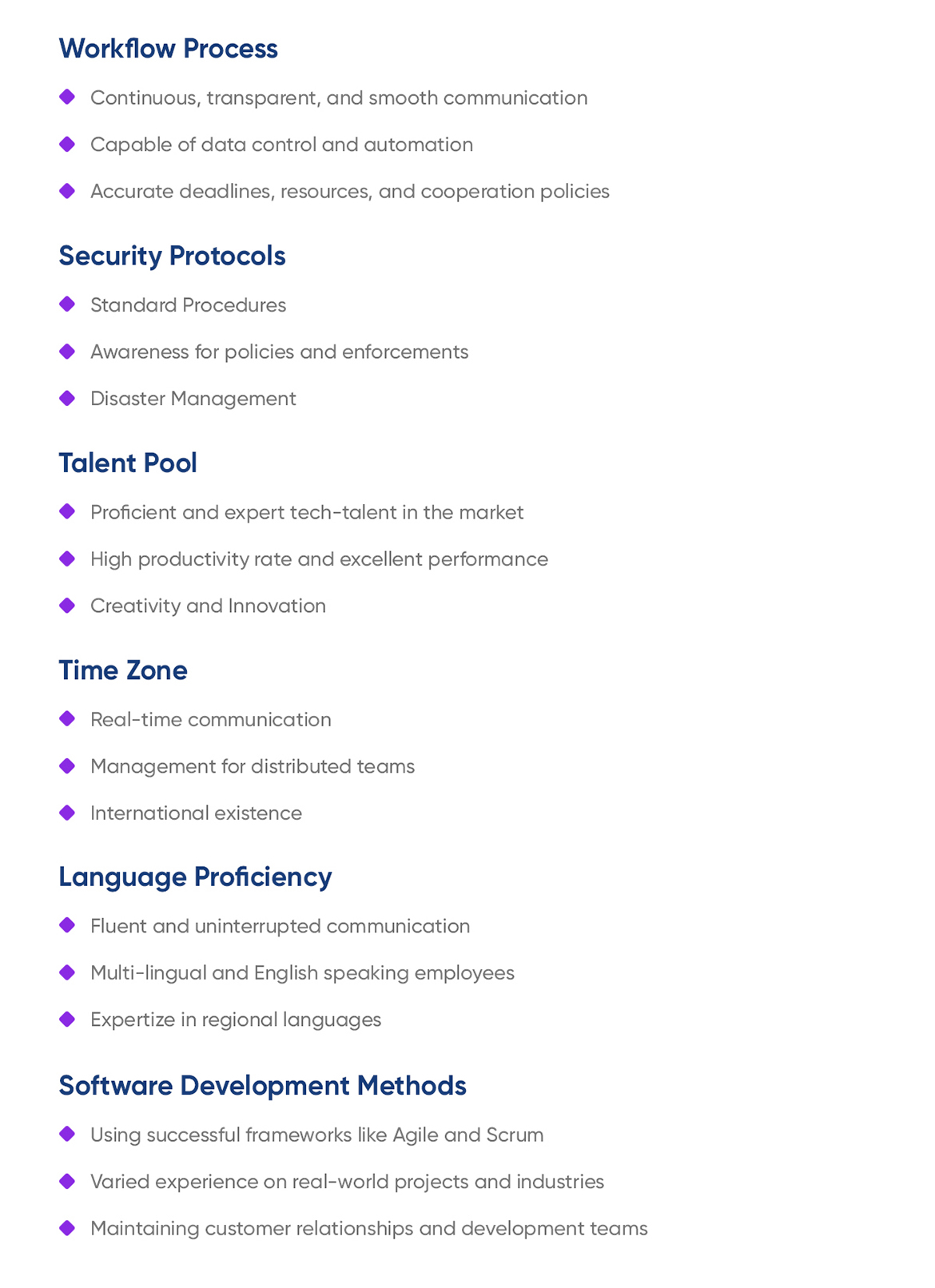 Conclusion
COVID-19 has transformed lifestyles and working patterns. However, we need to adapt to this change of the universe and learn how to turn the situation into our favor. IT Entrepreneurs must leverage the benefits of IT staff augmentation services even after the COVID-19 effect.
Download this Infographic on IT Staff Augmentation here.