Last Updated on August 12, 2022 | Written By: Riken Solanki
April 11, 2016
3
min read
By the end of this year, beacon-driven in-store sales are expected to reach $4.1 billion for the top 100 U.S. retailers, and projected to grow to $44.1 billion in 2016, or one percent of total U.S. store sales.
So, by relying on Beacons, how businesses are taking the modern move towards local marketing. Listed are the 4 prospects that how retailers can make use of Beacon and implement them to entice customers, keep them engaged and convert them. With this in mind, we will go through many of the ways in which Beacons can be improved upon and make a bigger impact wherever implemented. Let's have a look at the four examples of how businesses could fold beacons into an overall marketing strategy:
In store communication, based on the customer's location
One well-known superstore retailer is using beacon technology now in 100+ stores nationwide. You can walk into one of the stores with their app on your smartphone and you could be served a stream of announcements depending on where you are in the store. Unlike other retailers that use beacons to push discounts and same-day offers, the strategy focuses on personalized information, including directions to their products that have been most-pinned on Pinterest, and products that are particularly well-reviewed. The more you interact with the app, the more it will learn about you, resulting in increasingly personalized messages.
Fully focused on in-app loyalty programs
When a user enters the store, they are prompted to check into social media feeds to unlock an offer, then, later in the purchase journey, beacons prompt them to take a selfie of their potential purchase to be entered to win a prize. At the checkout line, the customer can shake their phone to display the store's loyalty card and earn a digital badge.
Driving customer engagement in stores
In another example, one video game retailer is turning to beacons to engage customers that walk into its stores. To do that, it pushes special offers and promotions, as well as relevant content, tailored to where the user is in their store. One feature sets this strategy apart: Users are invited to actively seek messages at each Beacon or "hot spot" by bringing their phone closer to it. The retailer's customer base skews toward the Millennial generation, so this allows them to get messages as they want them, and the retailer's notifications stand out, rather than get lost in the clutter this age group receives.
Announcing the latest promotions, and birthday offers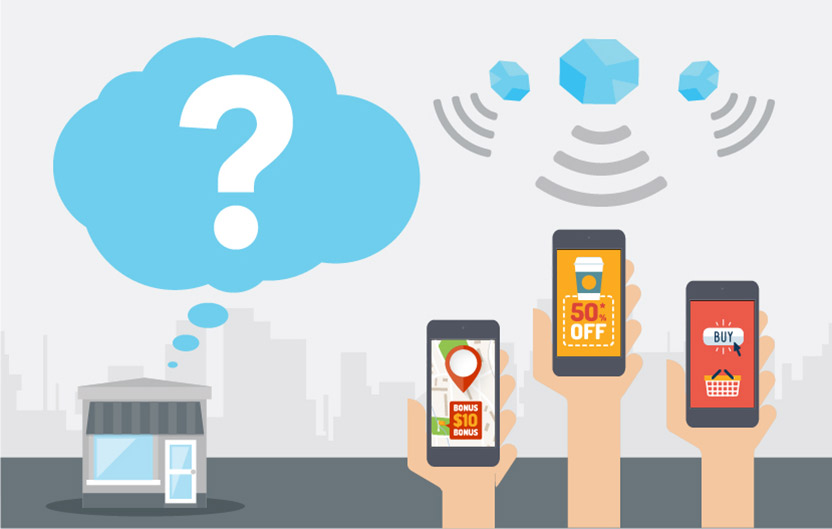 A major beauty retailer is using beacons to not only announcing to in-store app users the latest promotions and offers, but to deliver personalized messaging as well, including birthday offers. The app also provides alerts for in-store events, like makeup demonstrations, and allows a user to scan a bar code to get product reviews and directions.
Conclusion
"The best type of communication delivered to customers through a Beacon is one that is immediate, relevant, and personalized to the customer when they are nearby,". "Merchants can win with real-time discounts and offers, which reward customers for simply being nearby and walking into their store." Beacons can help draw customers back into the stores and keep them in longer, but the technology on its own cannot do this. It needs to be implemented with a strong strategy that is best suited for each retailer.
Beacon App Development Company
If you're interested in outsourcing us, hire our professional to get in touch with us today and to schedule a meeting as well as to discuss your proposals. Improve your business management and boost your profitability with us! Hire our Beacon app development services to avail the benefits of our assured services to meet all your challenges and give your business the growth it deserves.