November 7, 2014
4
min read
Last Updated on July 9, 2019
Since competition in IT is prevalent, we need quick web and mobile application development services alongside cost-effective solutions. Keeping this phenomenon of cost and time, remote developer and outsourcing services have emerged as the best preference. If you are reading this article, then probably you are looking for a Ruby on Rails specialist. I know it's pretty hard to find a RoR developer of your choice, but as the old saying claims "good things come to those who wait". I am writing this article as a piece of advice to assist you in a difficult situation.
Ruby on Rails is one of the best server-side web application frameworks that has become the first and foremost choice of most enterprises to develop quick and cost-effective web applications. Twitter, Hulu, Shopify, Groupon, GitHub and many more globally renowned brands are some of the known examples built with RoR.
At Bacancy Technology we hold a pool of skilled RoR developers since the inception of our organisation. Our enterprise lies in all the major top-notch technologies and domains.
To serve clients around the globe, we provide remote developers as per the client's requirement and stipulation. Thus, where ever you are in the world you can hire our service and leverage the benefits of our remote developers.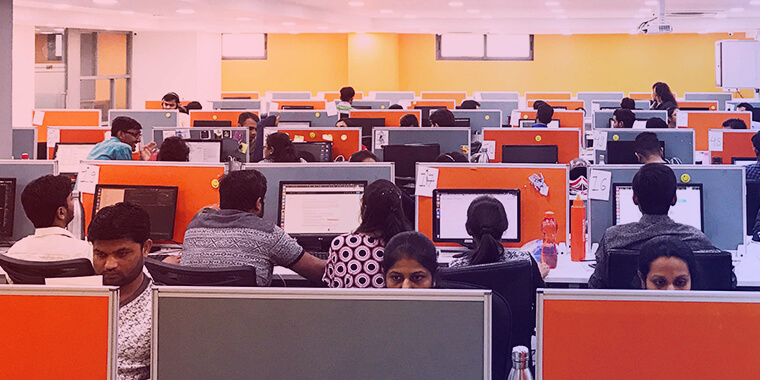 Why Should You Hire RoR Developers From Us?
Our programmers have exceptional proficiency in web and mobile application development in PHP, RoR, Laravel, React.js, Node.js, .NET, Big Data, Blockchain, and all the versions of Angular.
Sound knowledge of relational databases, i.e. Postgresql, SQL, MySQL and more
Familiar with front-end development using Javascript/jQuery, HAML/SASS, AngularJS, NodeJS, EmberJS and more
Expertise in hottest frameworks like Phalcon, Symfony, Code Igniter, Zend and many more
Well-versed developers with sound knowledge on the latest technologies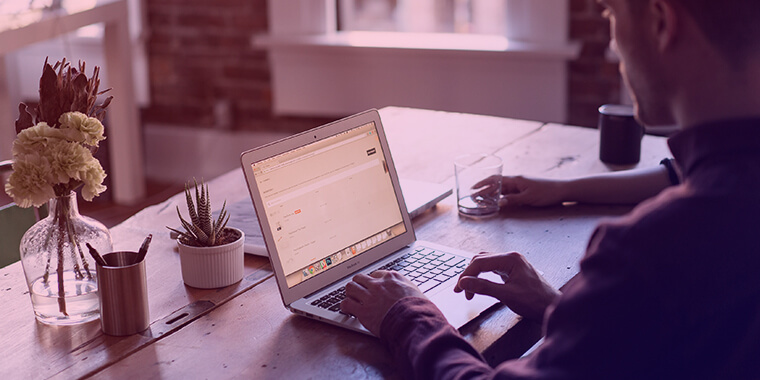 Our Ruby on Rail Developers are Skilled in the following areas
Ruby on Rails CMS Development:
Be it a full-fledged CMS development or ROR plugins installation, hire RoR developers to build portals and CMS projects for internal as well as external purposes.
Commerce Application Development:
Ecommerce is undoubtedly a beneficial venture, but building an eCommerce store of your choice requires careful consideration. You need a secure, scalable and robust platform like RoR to build an eCommerce application. Leverage the expertise of our RoR developers to start a successful eCommerce business.
Custom Web Application:
If you are planning to build a custom web application, then without a doubt get in touch with our RoR developer to build high-quality customised solution according to your requirement.
3rd Party Integration & Custom API:
Our ROR developers have in-depth knowledge and extensive experience in 3rd party API integrations. We have successfully incorporated many APIs like Facebook, Google, Twitter, OpenGraph, etc.
Rails Migration:
Our rails programmers can help you migrate your application from other platforms without affecting the UI and the soul of the application.
Widget & Plug-ins:
RoR has well-defined plugins and that's what makes it convenient to install and use the plugins in your application. Leverage the skilled expertise of RoR developers to install relevant widgets and develop plugins of your choice for your application.
ROR Support & Maintenance:
Our application maintenance service provides substantial support to maintain your application, make the required updates and embed new technology to reduce the operating cost and improve the value of your existing application.
Benefits of Choosing Remote Developers:
5+ years' of experience
Prestige on Clutch- https://clutch.co/profile/bacancy-technology with over 15000+ worked hours
Regular reporting of work to clients via project management tools such as Asana, Pivotal Tracker, Team Foundation Server and more
Uninterrupted Communication System
NDA for client's confidentiality
Interactive Applications with Agile Working Method
Dedicated developer working only for you
Use of hottest and latest technology
Timely delivery of product or project and many more
Software developers at Bacancy Technology have successfully developed 75+ rails applications and have delivered 5k+ Git commits. Bacancy Technology holds a pool of skilled Ruby on Rails developers, and each of our developers has in-depth knowledge and extensive experience in this area of a field. Hire Ruby on Rails developer to drive customer engagement and boosts innovation in your business.
So, if you are agreeing with the virtues and wondering how hiring Ruby on Rails developer can perfectly fit in your business idea for your next project or application, then get in touch with us at [email protected] to talk to our expert.

Storyteller, Marketer, Developer, Writer, Thinker, Enabler, Rescuer, Wordsmith. I see myself as a Content Strategist. I love to write about anything and everything that pertains to the digital world, as I believe it's an ever evolving space creative in its own way. I love facing challenges, Blogging and sharing technologies