Last Updated on April 5, 2023 | Written By: Riken Solanki
October 21, 2015
6
min read
Since we have been using these productivity tools (most are unpaid) for a long now, we decided to share our experiences and the tools with people all around.
As a startup, the most common hitch for us was the timely completion of projects so as to satisfy a client and maintain a long term business relationship. Now, we knew what the problem was (i.e. time management), but the bigger hitch than identifying the problem, was, finding ways to cope with the snags we found in our daily routines.
During that period, the most difficult question was, how can we cope-up with this? How can we utilize our time potentially without disturbing the tasks that we enjoy? How can we increase the productivity of employees and management?
Soon, we started to act instead of merely thinking about what to do. We started employing versatile tactics such as scrum, agile, kanban and adjustments in working hours. The tactics worked!
However, we were not at the fullest of utilizing our precious time during working hours, and we still were surrounded by unproductive bees all around.
We then decided to opt for productivity tools such as apps and software to increase productivity. Here is the filtered list of tools we employed and proved to be useful for us:
7 Highly Essential Productivity Tools
The most beneficial tool we utilized was Yast. Yast is a time tracking tool. One of the most important aspects of increasing productivity is to find how much time is utilized for each and every task and where the time drains from.
Yast helps you identify the time you took for a task, and the tasks performed during your working hours. It is a free tool up to certain limits.
Cons: Yast is a bit complex to understand and employ initially.
Trello is a sort of project management tool. You can put into it the tasks to be performed or you have performed. Access to multiples users makes it more preferable for project management, since client can put his tasks or requirements during the development cycle.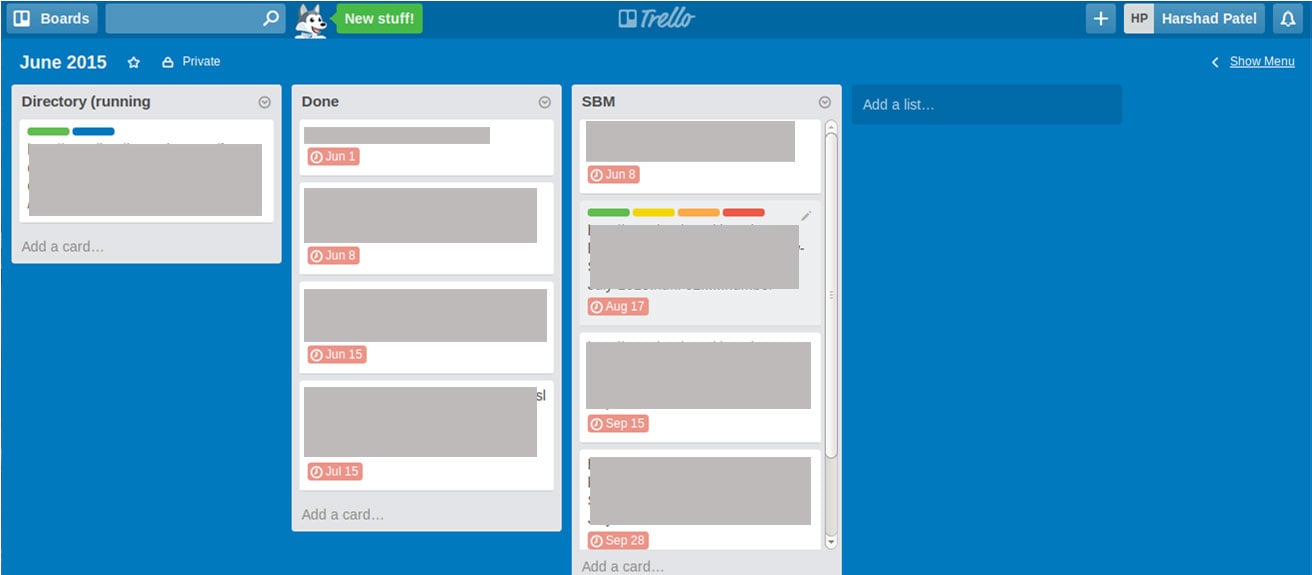 You can heed requirements from multiple clients at a time and can communicate/collaborate with your team members regarding projects or events without wasting your time in personal meetings and discussions.
Trello is wonderful, easy to use, and user friendly. It is very easy to understand and get started with trello. It is a single-page web app and is swift at responding client-side requests.
Leanagile
Leanagile has been developed by us here at Bacancy Technology, keeping in mind all the things we miss even after employing all the productivity tools.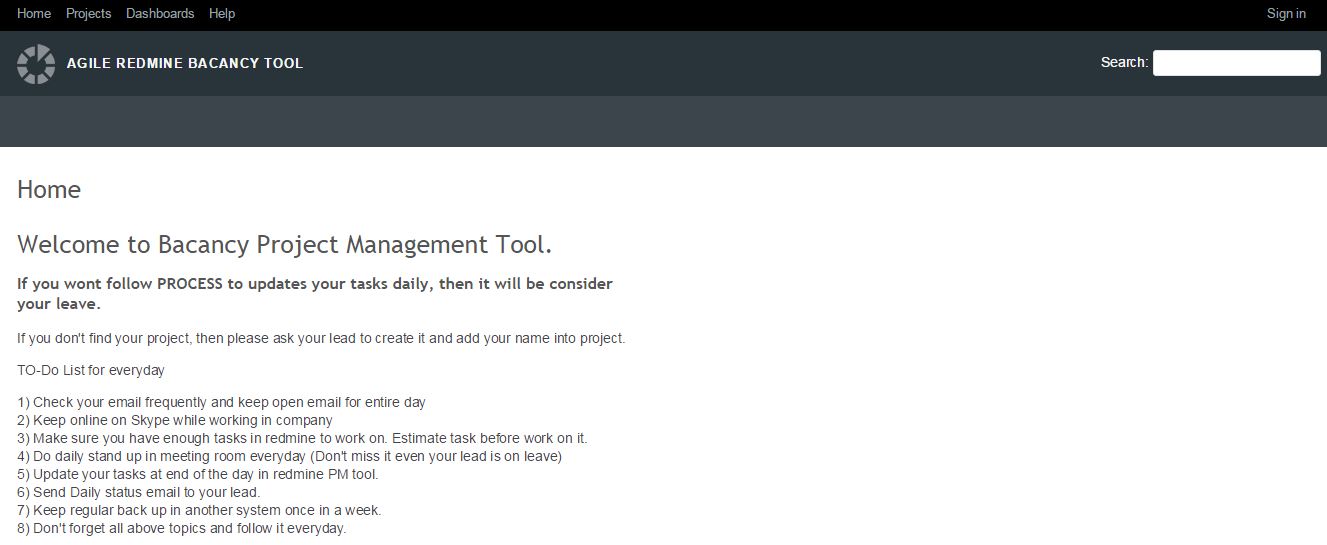 Lean agile include a process of assigning tasks and moving them into further stages bifurcated as 'complete' or 'done'. One can move forward the task to the next day or can set it up for a whole week and may turn it under the 'Complete' tag after completion.
Leanagile is easy to use, is swift, and helps to clarify about the stage of the development process a project has reached. Leanagile has been built by our best ruby on rails developers present here.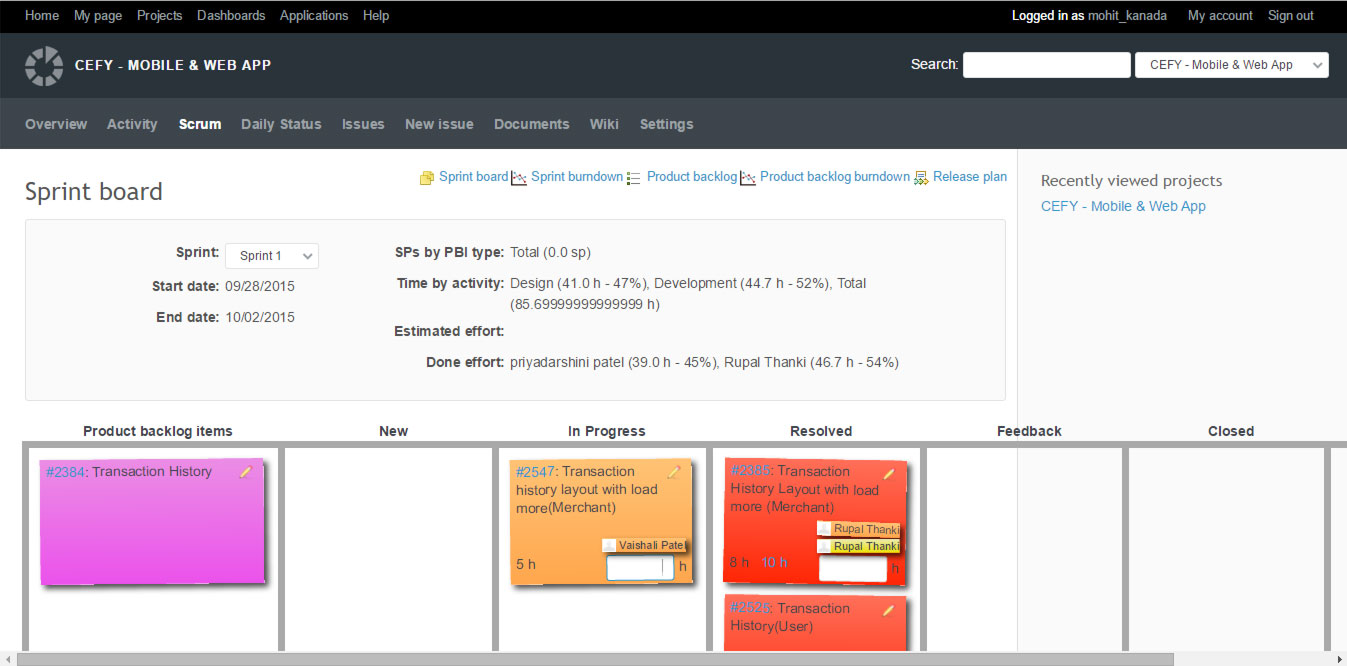 (Note: If you also need a productivity tool/app developed for your organization or entity, you can reach us for solutions at [email protected])
One of the most essential web based productivity tool these days is, Asana.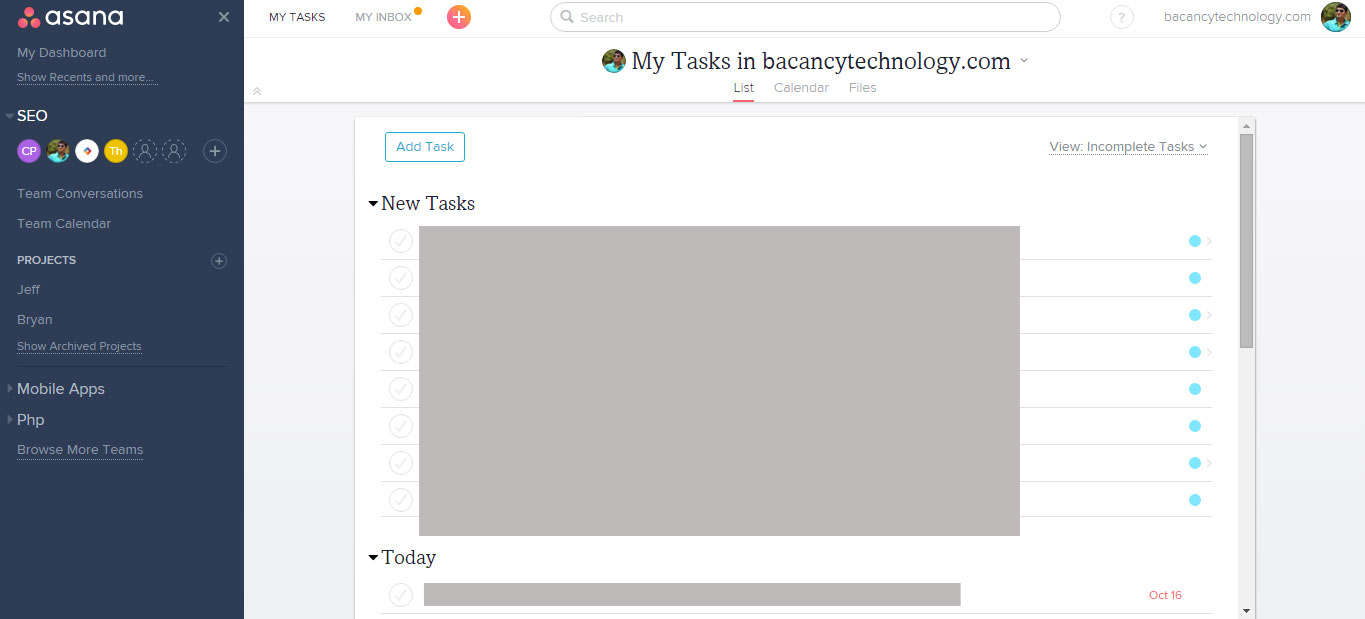 Asana is a project management tool where one can assign tasks to persons indulged in a project. Features include notifying once the project is complete by clicking on the task completion tags given.
One can include tasks to be done in order to execute and complete the project successfully. The client can have access and can include tasks or a list of changes required during the project period.
Asana just released a major update https://blog.asana.com/2015/09/the-new-asana/ of its web and mobile app. One of the most flexible project management tool, asana, now has become more swift after its major update. Asana is available on Google play & App store.
Carrot (Mobile App)
Do you find your usual 'to do list' apps boring and unproductive? If yes, then carrot is the replacement you may try as your next 'to do list app'.
Carrot is fun to use and has a reward points feature on completion of the task.
Cons:Carrot is not free! It costs around 2.99$.And the reward points ain'teconomicallybeneficial too.
However, if one wishes to replace their normal to-do list app with something entertaining, he/she may try carrot.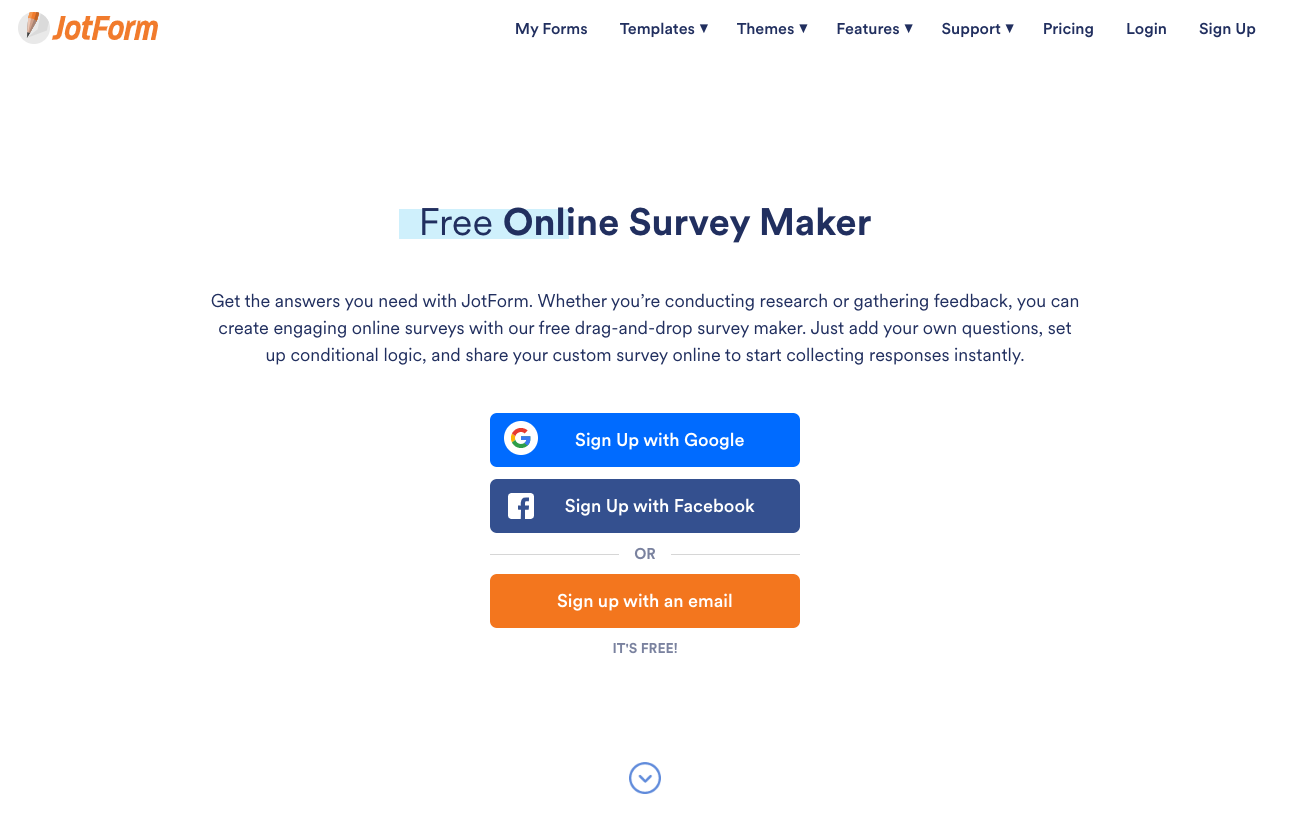 JotForm is one of the top players in online form builders and JotForm's main goal is to increase its users' productivity by automating day-to-day tasks, making data collection a breeze, and many more. JotForm has over 8 million users who have been making their businesses more productive and efficient every day with JotForm products.
JotForm can also be used as a great free survey maker in order to collect feedback from your customers and see the areas of improvement to increase your productivity.
JotForm is a no-code platform meaning that you need zero coding skills to create the most complex forms with conditional logic, electronic signature, and payment collection options. You can create your own form/survey from scratch and also select ready to use templates and customize it from its selection of 10,000+ form/survey templates.
Keep by Google is available both as a web app and mobile app. It is easy to use, manage, and utilize.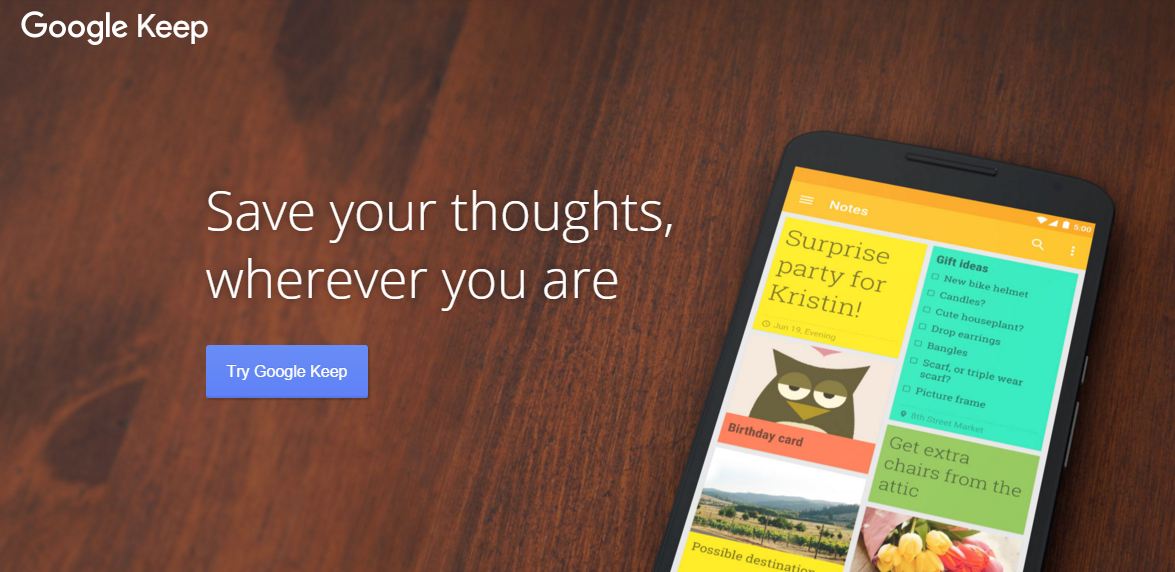 Save your important notes, links, images, contents, articles, and more with easy to use 'keep'.You can also include and assign (share) tasks to persons using keep. Set reminder-customize your dashboard with different formats and colors-give personalized title to your notes-save links and content under notes-and more under one roof with Google's Keep!
Assigning tasks will notify the other person via email, and this makes 'keep' work beautifully for us.
Still not satisfied? Combating with decreased productivity of employees or the organization as whole?
The way we built and employed leanagile, you can also get your productivity tool/software/ or a productivity app built today. If you have a blue print or idea of a productivity tool you should have in order to increase productivity, you can share your requirements with us and we can build a personalized productivity mobile app or web app or software for you.
You can also boost the productivity of your organization by getting an enterprise mobile app built personally for your entity. Enterprise mobile apps are the most widely adopted enterprise productivity and sales solution! Get your idea of an app converted into reality within budget today.