Last Updated on March 21, 2023 | Written By: Riken Solanki
March 26, 2018
3
min read
Let's Start With "WHY"
•In Accordance To Emarketer,
"70% Of The People Demands Personalized Experience Especially When They Are Engaging Themselves In The Retail Business."
•In Accordance With SFDC's Research,
"Almost 65% Of The Consumers And 83% Of Business Users Expect Retailers To Communicate And Respond Them Real-Time Instead Of In-Mail Reply."
•In Accordance To Digitalcommerce360,
"More Than 75% Of the Shoppers Use Their Smartphone in-Store Which Indicates That Consumer's Expect Retailers to Assist Them Real-Time and to be "Omni-Connected" At Every Shopping Step. "
Today, the Retail business expects difficulties in assisting and interacting with consumers all together at same time. And, marketers add fuel to the fire by a saying that a personalized consumer experience is a key to succeed in the retail and e-commerce business.
And so, to streamline and automate entire retail operations, big-labeled businesses and enterprises switched to Chatbot development program that converse with the consumer in a way human communicates – A Big thanks to such complex algorithm and the natural processing language to streamline human tasks.
But, What Makes This Chatbots So Special?
In this post, we'll decide how chatbots help retail and e-commerce companies to engage with their audiences and build loyalty towards their business.
How Will AI-Powered Chatbot Technology Allow Retailers To Offer Personalized Experience?
chatbot development services. we own special expertise bot development can build chat messenger bots and are good at working with chabot development.
Get A Free Estimation
1.Chatbot Provides Customer Service:
Whether your customer wants to return a purchase or can't find the nearest outlet, they can address such issue to customer service. One of the most popular ways to address customer demands is through phone, email or live chat. This is where chatbot acts as a "hero". It revolutionizes the way customer solve their issues by providing online service in mobile messenger app – simply no humans involved.
2.Notify Customers About The Latest Collection:
Tommy Hilfiger has truly implemented chatbot. It not only interacts with the customers but also sends them emojis. After a customer accepts an offer to view the latest collection, chatbot provides an opportunity to browse or look categories such as accessories or bags.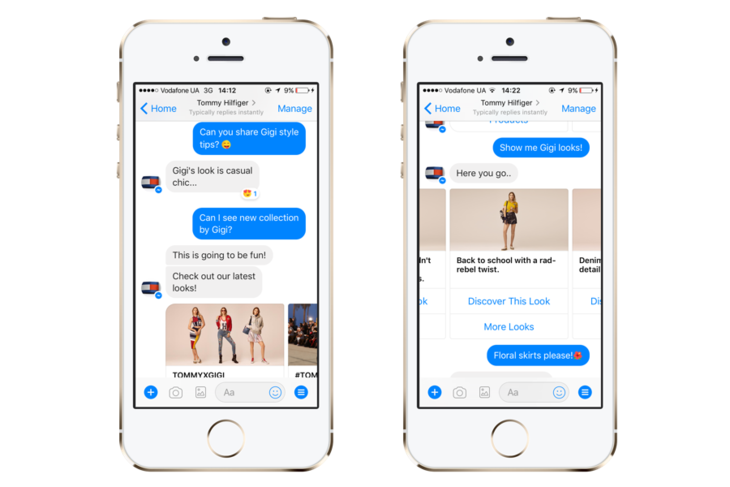 3.Provides Product Recommendation:
Customized chatbot development does suggest multiple products based on customer's request, moods, and hobbies. For instance: Makeup retailer CoverGirl collaborated with Kalani Hilliker, a famous TV personality to introduce Kik – a chatbot.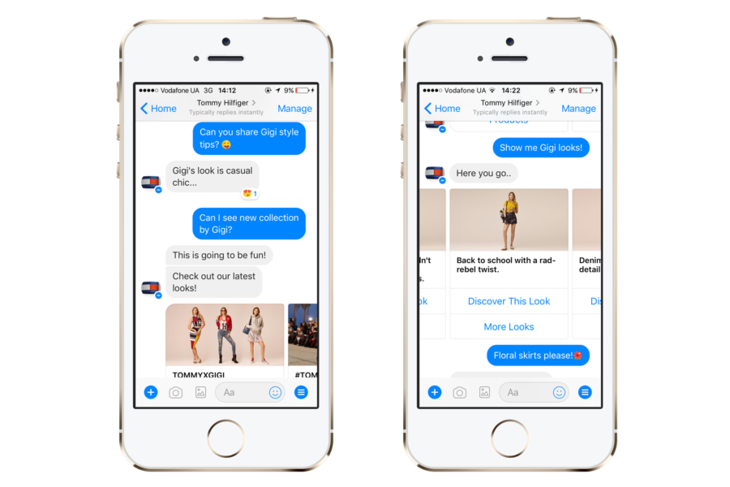 Kalani's chatbot does interact with customers and asks them to pick their favorite products and then suggests makeup goods from Covergirl that match.
Implementing Chatbot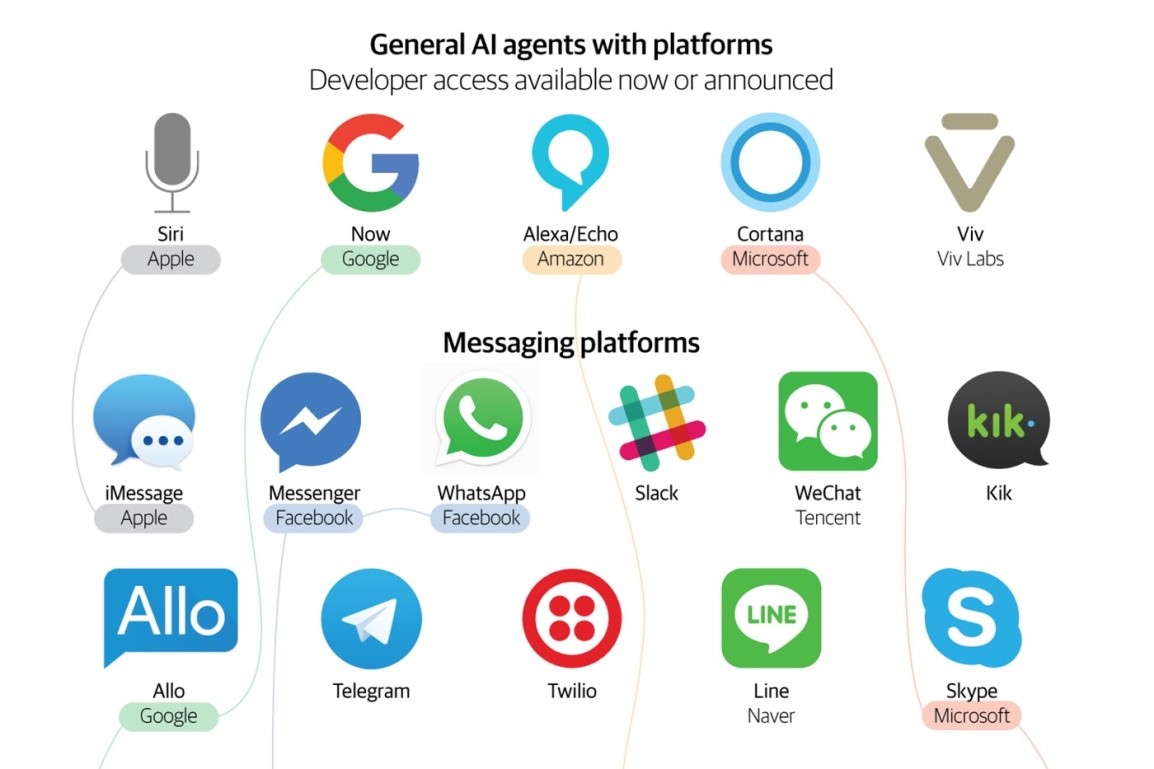 If you're looking out for companies using chatbots to serve their customers, there are a lot of their out. Now, you can also build your own retail chatbot or use one of the companies offering bot technology that help brands to connect with their customers.
Where to Access Chatbot For Your Business
There is a number of ways a brand can go for Chatbot implementation for a business like:
•Facebook Messenger
•Kik
•Kit Crm
•Slack
•Bot-Building Companies Like Avaamo
•Out-Of-The-Box Customer Support Chatbot Like Kylie.Ai
Moving Forward With Chatbots
Looking to hire chatbot developer? If yes, Bacancy is the best address to satisfy your needs. Drop us your details and contact us now to know more.