Starting off philosophically, this isn't a click bait article and is an outcome of utmost possible research, study, and personal experiences (shared by our Ruby on Rails developer) about Ruby on Rails, its uses, features, benefits, scalability, robustness, and the most asked, yet inconclusive question; why should one opt for ruby on rails, where should one use ruby on rails and what are the sure shot benefits of ruby on rails in context to both the developers and entrepreneurs (clients).
Benefits of Rails


Image Source:- http://devblog.springest.com
Swift Development, Less Coding
Unlike other languages, Ruby and Rails together have a built-in environment to get started. The ruby principles such as DRY i.e. Don't Repeat Yourself, Convention Over Configuration, Web Development That Doesn't Hurt, are nothing but its features, explained in a poetic manner.
However, ruby has always been a second language and has been opted by developers after swabbing their hands completely on one or two languages, and frameworks (possibly)
Coding has been the most traumatic part of development, and Ruby on Rails has arrived as a cure to this. Though initially ruby can be a challenging language to learn for it completely is different from other conventional languages and frameworks, but it can save you from hectic unusual coding once you get your hands onto it completely.
Template Development in C# & Ruby (An Example of Length of Code Written in RoR vs Other Programming Languages)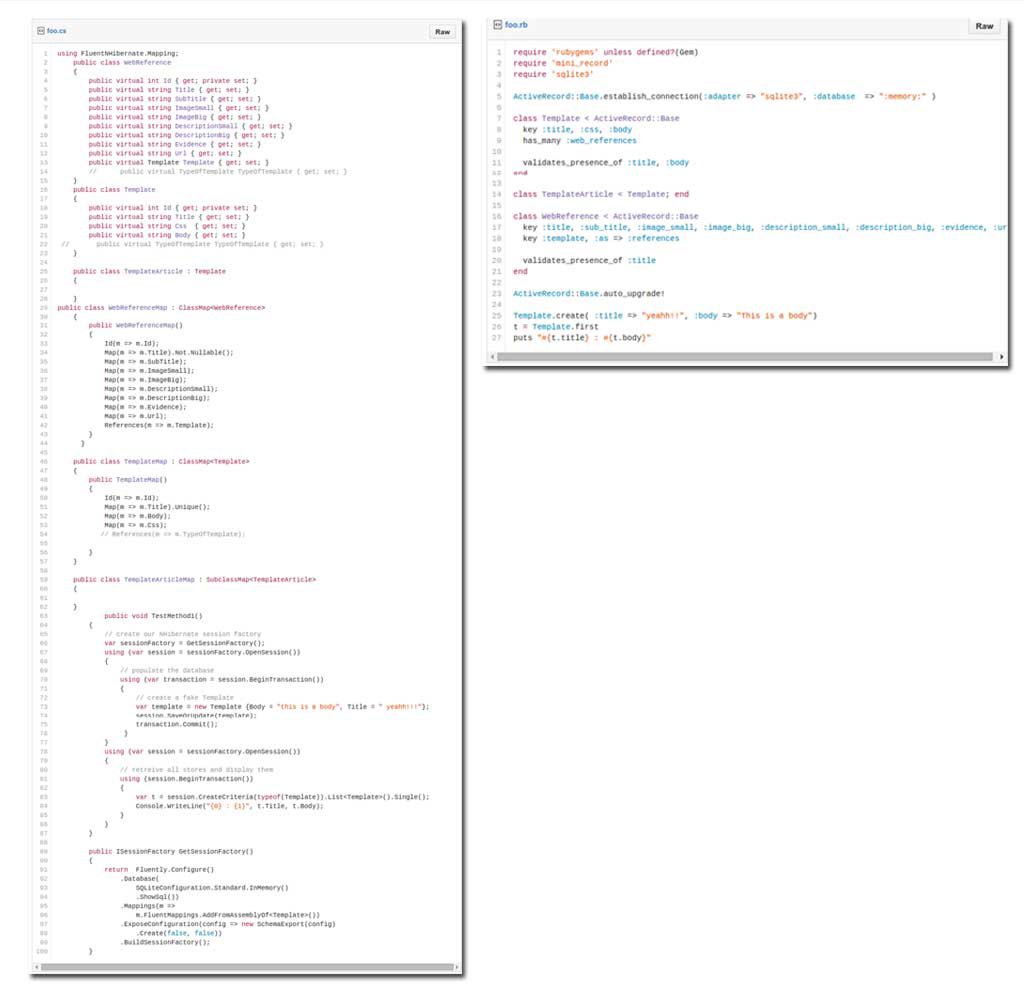 Image source :- https://gist.github.com/WaYdotNET/2409567
Ruby Vs Java –
https://gist.github.com/luikore/7746976
https://gist.github.com/mdominiak/4673012
Remember Ruby is Fast and Scalable, Only If You Do It Right!
But believe me as a beginner too you can and you should learn ruby for its extremely fast and useful to build web applications and software speedily. Learning a language like ruby in your initial days can help you to cope up with web application projects more swiftly alongside less coding.
What about database, html, CSS, and more compulsions of development?
Ruby on Rails is a complete MVC framework to get started with web app development and thus comes with sure shot solutions for database such as MySql and you will learn html and CSS on the way while learning ruby. So, you need not to worry about these when there is Ruby on Rails!
Generators, Modules, Engine, and Gems
For beginners, the core benefit of ruby on rails is its modules and gems. Ruby on Rails has got a treasure of gems (plugins) for each and every additional feature you wish to implement in your web application.
For those who want to build their product or web application on Rails, gems and modules are the blessings. Rails generators, modules, and gems are the reason why a web application can be developed speedily compared to any other technology.
And what if the gems you require are not available?
Ruby on Rails is a blessing for programmers for it requires dramatically less coding. This is what leads to swift and quick development of gems too! If the gem you require isn't available, you need not to worry, an expert ruby on rails developer can create it for you, may be even in an hour or less.
Generators on the other hand are pre built frameworks for specific web application. For example if you need a blog built on rails, simply switch to the generator for blog, do some necessary minimal coding & customization. And your blog is ready to run! See an example of what rails generators are all about: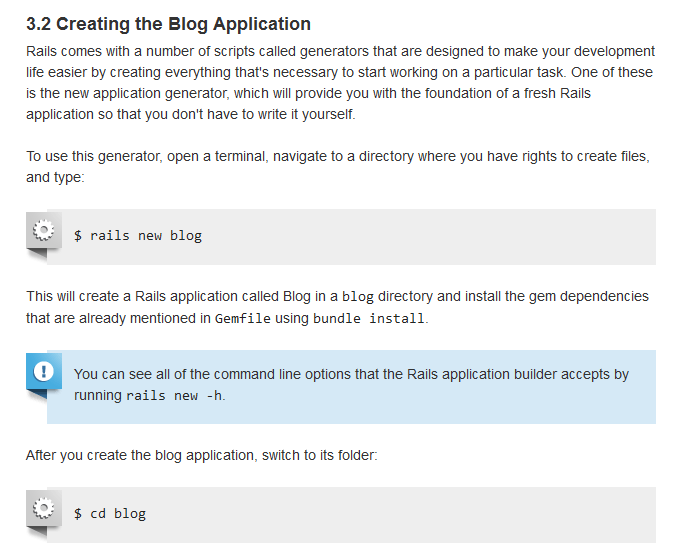 Image Source:– guides.rubyonrails.org/getting_started.html
Easy Automated Testing Tools (Integrated and External Both)
Rails has an option of integrated testing that tests your coding along the way as you code. You need not to test your code using external plugins or third party testing tools every now and then to check if you are on the way or not, this saves you a lot of time and efforts, ultimately resulting in a robust and as required application. Do any developer needs anything easier and cooler than this? We do not think so.
If you are an owner and looking forward to build your product in Rails, the automated testing promises you that the product will be bug free and purely tested.
TDD(Test Driven Development) Test Case for Post Having Many Comments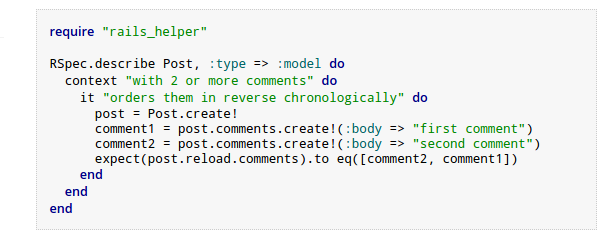 Also up to certain extent this decreases your cost of an extra QC department or specialist. However, being a purely rails development company, we still let the product go through QC checks and more.
Getting back on the Rails, it not only has integrated testing but also has got an extensive option of third party testing tools that can help a developer to test the complete product code and specifications robustly.
Below are Certain Third Party (external) Rails Testing Tools and Resources:
Scalable
And the list goes on… Look Out for the Part II

Storyteller, Marketer, Developer, Writer, Thinker, Enabler, Rescuer, Wordsmith. I see myself as a Content Strategist. I love to write about anything and everything that pertains to the digital world, as I believe it's an ever evolving space creative in its own way. I love facing challenges, Blogging and sharing technologies