Last Updated on April 5, 2023 | Written By: Chandresh Patel
To create apps and websites, businesses leverage the expertise of software development companies or hire skilled software developers. However, not all developers have the same level of expertise. Several companies opt for hiring the full-stack developers. And there are dozens of benefits of doing so.
Are you thinking to do the same or confused whether you should opt for a full stack developer or not?
Well, this article will serve as a guide and help you decide better.
What does a Full Stack Developer do typically?
A full-stack developer is the type of developer who is skilled and capable enough of managing both back and front ends of an application or website. These professionals are well versed in the popular web development frameworks and programming languages-usually. A full-stack developer usually performs the following activities, while he/she is a part of a web site/app development project:
Managing the projects and coordinating with clients, keeping them in the loop
Writing backend codes in Python, Ruby or PHP
Creating front end codes in JavaScript or HTML
Analyzing, creating and debugging database queries
Making test codes for app validation
Keeping tabs on web app and UI performance
Testing and resolving web application bugs
The Advantages of Hiring Full-Stack Developers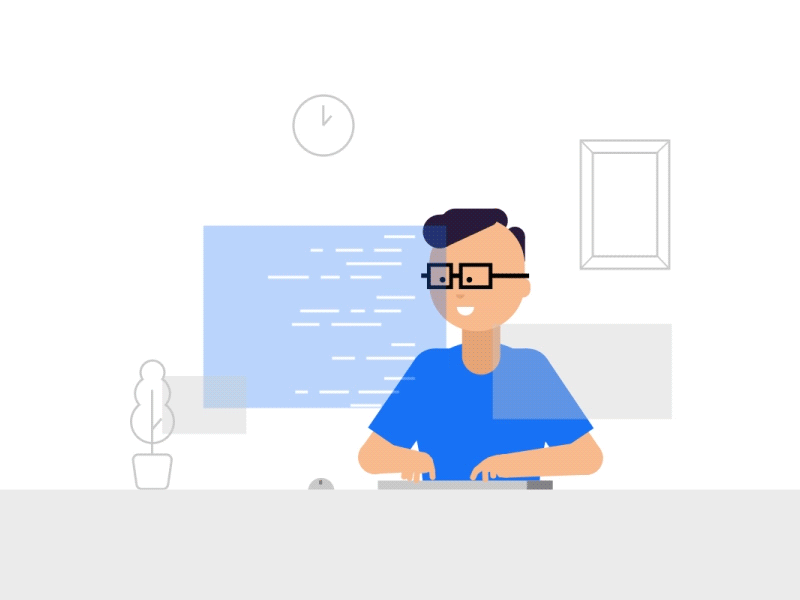 Across the world, businesses hire full stack developer to get certain notable advantages. A full-stack developer can handle complex projects better, demonstrate enhanced efficiency, and he/she ensures the deadlines of your projects are met. When these developers are in a team, they often act as guides-owing to their experience and extensive knowledge.
The significant benefits of hiring full-stack developers:
The Diverse Experience

The full-stack developers are well versed in nuances of web and application development. They can analyze project requirements and come up with viable blueprint and phases of development without delay. Their experience in this sector helps these developers in finding out of the box solutions and serving unforeseen hurdles better than others. This is something you cannot expect from other developers.

Versatility

The full-stack developers are capable of handling both the back and front end of apps and websites. They can coordinate with both types of developers in a team without hassles. So, they coordinate with the Back-end developers and assist them in developing codes and testing these for databases and CMS solutions. They also aid the Front-end developers to create codes in CSS and JavaScript that control UI experience. They serve as the connecting bridge between the two types of developers in a project.

Quality enhancement

As the Professional full-stack developers update their skill sets and knowledge; they are capable of making the client website compliant with the latest web safety norms and regulations. They can also detect the performance bottlenecks of existing apps & sites to come up with remedial measures fast.

When you deploy full-stack developers for your projects, the client can expect to get a better and functional website or app. They know how to add the required polishing to an app or site that can help it race ahead of others. If you want a quality app or website, these developers should be hired.

Better and faster troubleshooting

When developing an app or website, several types of bugs and errors can crop up. This can take place in all stages of development – as it is.

For most developers, finding the root cause of such errors can be tedious and time-consuming. This can lead to delays and cost escalation, as well. However, the presence of a full stack developer can make things better as such a professional can sniff the rat and come up with a remedy fast. These developers are better at troubleshooting than others.
Cost reduction
Hiring a full stack developer or their team on board helps in keeping the project cost in control. Their expertise and versatility help in erasing out factors that can lead to cost overrun, eventually. This is something no company can overlook – regardless of its niche and needs.
Time-saving
For the businesses requiring an app or in dire need of revamping an existing one, time is precious. These entities want a solution at the shortest possible time. In such situations, hiring a full stack developer makes sense. Such a developer is capable of analyzing the project need, coming up with a feasible solution, and implementing it in the best way.
Productivity boost
When a veteran full-stack developer is there on a website or app development project, the overall productivity of the team gets a boost. These skilled developers act as an interface between the front end and back end teams. The juniors in the team look up to these developers for reference and cross-checking things before deployment. The full-stack developers also act as a source of motivation for the others in a team. The team benefits from faster collaboration and better sync. These eventually help enhance productivity.
Hiring the right full stack developer for your project
Having a full stack developer in a web development team can be beneficial, but hiring an apt contender may not be easy. There are several aspects to analyze when you hire such developers for your project –
Qualification

The ideal full stack developer must have considerable experience in several nuances of web development- to begin with. Such a developer must be proficient in popular web development frameworks, programming languages. He/she should also be efficient in managing CMS tools, RDBMS solutions, APIS, and all aspects relevant to web development. These developers keep learning new skills and upgrading their knowledge, as it is.

Ideally, they should know languages like HTML, JavaScript, and CSS, etc. They should also be an expert in Python, PHP, Ruby, and frameworks based on these technologies. These developers also have knowledge of SQL and tools like Joomla and WordPress. They are also aware of the latest web security technologies related to development.

Experience

The experience of such a developer should be assessed before you hire him/her. You can check out the projects the developer has already worked in. It is better if the developer has worked on similar projects. These can be found in the resume, but some developers have their websites, and they showcase their work samples online. Take time to analyze the experience of the developers before zeroing in on anyone. It is always better to hire such developers who have worked on several big projects and have several years of experience to their credit.

Approach

A reliable and professional full-stack developer should be curious about a project and enquire about its nuances. These developers do not accept an assignment unless they are convinced about all the related aspects. From project cost to timeline and client requirements – they will analyze and asses every aspect before accepting a project. So, you may evade a developer who does not show much interest in your project and accepts it without any query.
Final word
Skilled at front-end and back-end development, full-stack developers generally have the experience of working on diverse projects. These experts are the perfect match for your requirements when you want the project to complete faster, get the complex tasks done and improve the quality of the solutions you are delivering. So, hire full stack developer and avail all the benefits as we've explained above.