September 6, 2019
3
min read
Bacancy Technology, a globally renowned as "Agile Software Development Company", feels delighted to announce the inauguration of the new office showcasing its rapid growth progress. Within a year, the organization has grown from 130 employees, 6000 square feet office to 13,000 square feet office in a commercial business hub – a seamless blend of retail and corporate space that provides ample space for 250+ team members.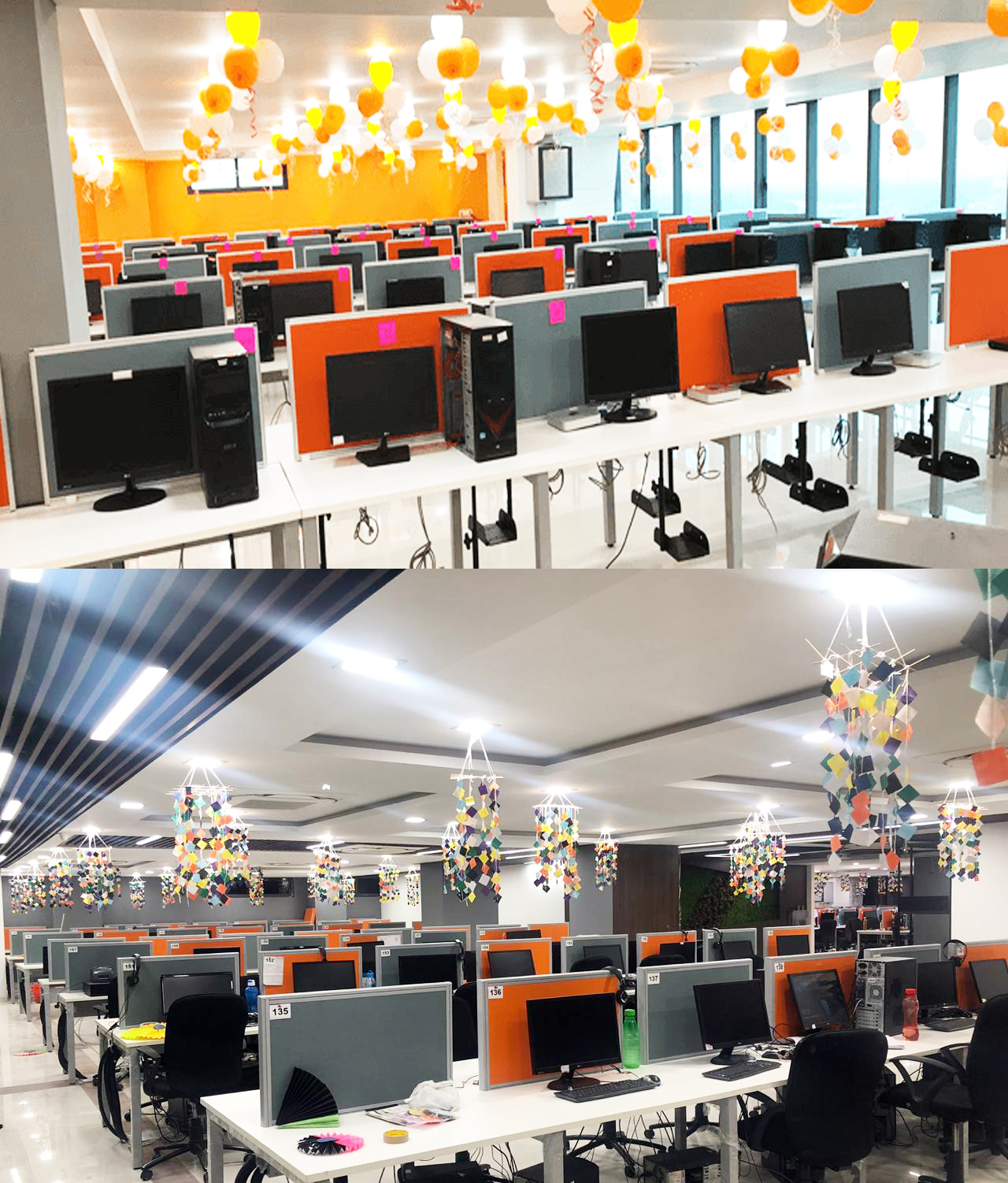 22nd July 2018, Bacancy Technology moved to a new state-of-art office. After months of anticipation, the employees were moved to the perfect location and striking creative office space to accommodate more employees; however, the old office was still operating with half of the staff. To combine all the employees on a single location we acquired two more offices to deliver all the operational services from a single location. And once again another inauguration ceremony took place on 2nd Sept 2019 in order to make the occasion even more memorable.
The inauguration ceremony started with an official office-warming event by a ribbon-cutting ceremony in the morning followed by a 'Satyanarayan puja' so our office be blessed and protected as per the Indian Hindu rituals. The new office space is not only better, spacious and comfortable, but it's highly functional with state-of-the-art technology. As part of the grand celebration, we celebrated a long series of events. Every Bacancyer were dressed in traditional. After the puja, all nerds became the rock stars and descended to the dance floor to show some cheeky dance moves followed by a sumptuous dinner.
Looking ahead to the progress of the organization "To be a globally preferred, profitable and respected Agile software development company" Bacancy Technology is poised to grow even more in the coming years. Recent announcements of our presence in Dubai and Germany location are two examples of Bacancy Technology is spreading its wings around the world and continuously responding to the needs of what their clients want.
New Address,
Bacancy Technology
1207, 1208, 1209, 1210 Times Square I
Opposite Rambag, Near RavijaPlaza
Thaltej- Shilaj Road
Ahmedabad,
Gujarat – 380059
We warmly welcome you to come to visit our new place and have a cup of coffee together!

Chandresh Patel is a founder & CEO at Bacancy Technology. He is a founder of vision and mission of Bacancy Technology and constructed work ethics
@bacancytech
to achieve that vision and mission. He oversees Business development, day to day execution of strategic planning and also looks after customer service & delivery. He's an avid blogger and writes on the publications like
Dzone
,
e27.co
,
Marketo
,
Smart Insights
and featured in
Insightssuccess
.