November 1, 2019
6
min read
Angular is one of the most popular JavaScript-based open-source front-end web framework software development. Angular is part of the JavaScript ecosystem and has been associated since 2009. Angular is Google's product and as per a survey was done in 2019, and nearly 30.7% of developers prefer using angular as their software development framework. Year after year, the community of angular has only increased. The latest version, Angular 8 is smaller, faster, and an array of functionalities that make it better than the previous version.
So what has changed? Let us start with angular 6.
Angular 6
Released on 4th May, Angular 6 major features comprise The Component Development Kit (CDK), Command Line Interface (CLI), the Angular Material Package update, and TypeScript version 2.7. All of this adds another layer of ease to the existing Angular 5 framework encompassing bundle of extra features.
Core Features of Angular 6
Service Worker

Introduced as the core concept of angular 5, the next version of the language fixes multiple bugs and also deals with the issue of deactivating any existing service worker. Till angular 5, there was no way that a developer could unregister any of the existing service workers and cope up with this, the developers introduced a file named, safety-worker.js and embedded the same within the production handle. This was a significant update made in the angular six versions of the framework.

Angular Elements

Adding a widget or a custom element within the existing angular page was a big no. Updating a page meant redesigning the entire structure from the start, and so, the next update of the framework welcomed angular elements as one that enabled coders to add extra components or widgets and further publish them as the web page component with greater ease.

Removes The Template Element

The template element has been part of angular since angular 4; however, the onset of angular 6 replaces the element with that of ng-tempalate.

Eliminate The Need To Build One Application Per Locale

Angular 6 introduced the concept of i18n, or to be specific internationalization. This is backed by runtime rendering, which in a way that a developer is no longer required to build a single application for a specific locale. Also, the currency pipe has been enhanced in the version with better round off and additional formats.

Ivy: New Rendering Engine

To increase the speed and also reduce the total size of the application, the team of angular workers upon their rendering engine and came up with Ivy, also called the new rendering engine. All templates in angular are first compiled to typescript, which is then converted to JavaScript. The prime reason behind the update was to provide backend support to the rendering engine of the earlier version and also speed up the entire processing of the application.

Well, there are plenty of benefits laid bt angular 6, yet it lacks critical elements that need to be worked on.

Drawbacks of Angular 6

It does not have more excellent community support; in fact, the existing one is degrading day by day.
Lack of significant documentation on CLI support
Angular 6 introduces Rxjs, a library that supports reactive programming. For developers to work on angular 7, they need to learn Rxjs.

Angular 7

Working on the negative sides of angular 6 and adding another layer of scalability, angular 7 promises to deliver a much more streamlined development experience to the developers. Whether you talk about the CLI prompts, or the CDK updates, this new version of angular had a lot to offer to the potential developers. The prime focus has been laid on the Ivy project that aims to reduce the development time while adding greater functionality to the application.

So, let's see what angular 7 is all about!

Features:

CLI Prompts

Working on the CLI prompts of angular 6 was not only mew but also exciting. To continue the legacy, angular 7 has updated the feature, and now, every time a developer writes something, he/she is prompted with typing commands such as angular/material, ng-new, and ng-add. This enables the developer to get real-time suggestions on in-built SCSS support, routing, and other schematics, in a way benefiting them to the most.

CDK Kit

Though a significant update in this section has been done in the past version, angular seven aimed at improving the material design of the same, smaller updates followed by minor changes accounted for dynamic loading and unloading of the DOM. Also, this version of angular adds virtual scrolling, refresh option and more extensive data listing.

Drag and Drop Feature

Creating interfaces was always overhead; however, the angular team took charge and added the feature of drag and drop in Angular 7 giving developers the ease to build attractive pages. From embedding animations to transferring items, custom drag handles, and list dragging, the new version of angular supports all.

Compiler Compatibility

One of the major features that separate the 7 from 6, the new release of Angular, is compatible with the ngcc Angular node_module compiler. This, in a way, converts the node_modules as complied using the compiler of Angular Compatibility within the node_modules, which might have been compiled and appeared in the TSC compiler transformer (NTSC). Such compiler conversions allow the legacy packages to be leveraged by the Ivy rendering engine.

Ok, this is all with angular 7, and this has some drawbacks which are updated and upgraded in the lastest version angular 8.

Drawbacks of Angular 7

Does not support a greater version of typescript
No space for web workers

Angular 8

So, we are done with the angular 7 and the 6, and now it's time that we shift our focus towards the latest version of the framework Angular 8 and get our Angular Upgrade Service.

Better performance, higher feature set, and a bunch of workflows, the all-new version of Angular come with improvements in the angular core framework, the Angular Material, the Command Line Interface, or the CLI.

Features:

Web Worker

To improve and enhance the speed and parallelizability of the application, angular 8 bestows web workers that lead to one bundle for every worker.

Ivy Engine

A significant part of the release, ivy engine works to produce smaller bundle sizes.

Lazy Loading

Angular 8 provides extended support towards the dynamic EcmaScript imports within the router configuration, which helps lower the size of larger files by lazily loading all the files that are needed.

And what's new?

Extended Support for TypeScript 3.2
Added a Navigation Type as Available at the time of Navigation within the Router
Added the mode of pathParamsOrQueryParamsChange for runGuardsAndResolvers in the Router
Allow the passing state to the router link Directives within the Router
Allow the passing state to NavigationExtras within the Router
Restore the entire object when navigating back to the page as managed by Angular Router
Extended support for SASS
Resolve generated Sass/fewer files to .css inputs
Added an ng-new command which is capable of building the project with Bazel
Enable using image-based cache for windows BuildKite
Export NumberValueAccessor & RangeValueAccessor directives
Currently, after Angular 8, the latest version Angular 9, is also out. Check out our blog Introducing Angular Ivy.
Conclusion
So, this is all about the three different versions of angular. Each has been a step ahead of the other. In case you are looking to hire angularjs developer, then get in touch with us today and get started.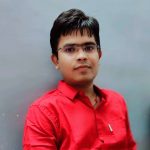 I am Senior Front-end Angular developer who thrives to improve every day, learn new technologies and better ways of doing things.Throughout my career I have encompassed all phases of development life-cycle including design, development, mentoring and documentation tasks for small, medium and large-scale IT projects. I have 3+ year of experience. I am Working with International Clients & Projects having different domains like eCommerce, Hotel Booking, ERP, B2B, B2C etc. Now I mainly use ECMAScript 2015 (ES6)/ECMAScript 2016 (ES7), AngularJS, Jacascript, SAAS. For UI/UX I used `Zeplin`, `Xd Adobe` and `Invision App. I worked on Angular Material library that provides sophisticated, reusable, and adaptable UI components. Also I have core experience to create our own custom packages and library in Angular.