Last Updated on March 29, 2023 | Written By: Riken Solanki
February 13, 2017
3
min read
Google never miss a chance to amaze us! Yeah. It's rightly said Do you know why? Earlier when Angular 2 they've released right after short six months they announced Angular 3 to be released. & in this 2017, they didn't miss a chance to hit our head and announced that there'll be Angular version 4 skipping odd 3 out.
Bang on, you heard that right…
Google is all set with sumptuous Angular 4 JavaScript framework in March 2017 #Angular4 #Angular

— Bacancy Technology (@BacancyTech) February 13, 2017
Angular Lead Developer, Igor Minar, in his words "At NG-BE, Belgium at his first Angular conference he wrapped that the newer version will be 4 instead of 3."
Igor stated that the team is currently engaged with Typescript 1.8 (Baseline). And soon they will switch to Typescript 2.1, "technically it means breaking change." He also added that this is not going to be a nut to crack deal, but he also addressed that it will require "some developing intervention," hence it requires a major version jump – so in a witty way Igor was as cool as ice while announcing Angular 4. At backstage, he made his platform before the conference conveyed.
Angular 4. Here's the right time to Hire AngularJS #Developers for smoother project process #Angular4 #Angular https://t.co/lxPNNsDN2h

— Bacancy Technology (@BacancyTech) February 13, 2017
Tentative Angular 4 release scheduled as
Going back in the December 2016, when Google released Angular 2.3 it didn't come up with out of the box change. The changes which were introduced are the language service and updated towards checking errors and type completing.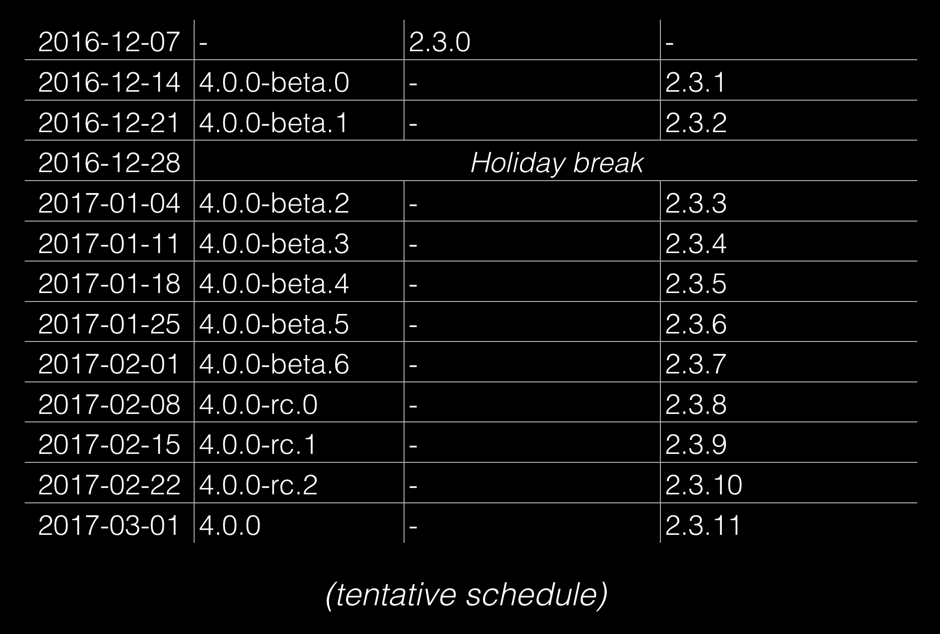 Courtesy: angular.io
Breaking the ground, it was the primary goal of Google to ensure the reliability of Angular 4 with Angular 2 and to overcome compiler error messages. And way back in November, the known version 3 aimed to reduce code generation. Angular team is dedicated and committed towards the time releases which will break into 3 definite parts.
Every week release of Patch
Every month minor release after each major release
Every six month A major release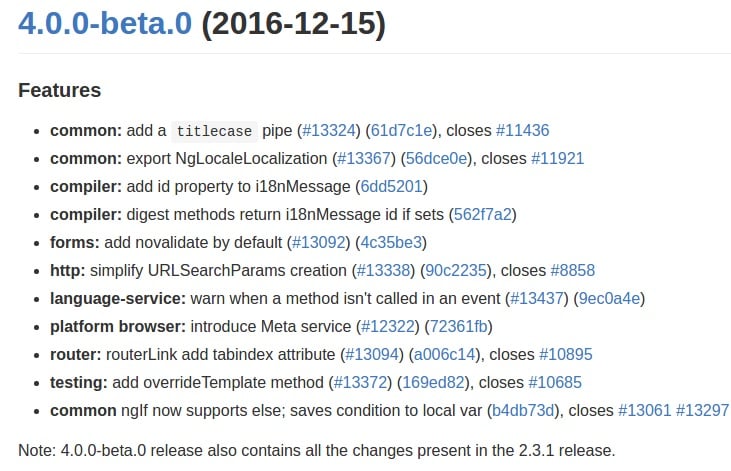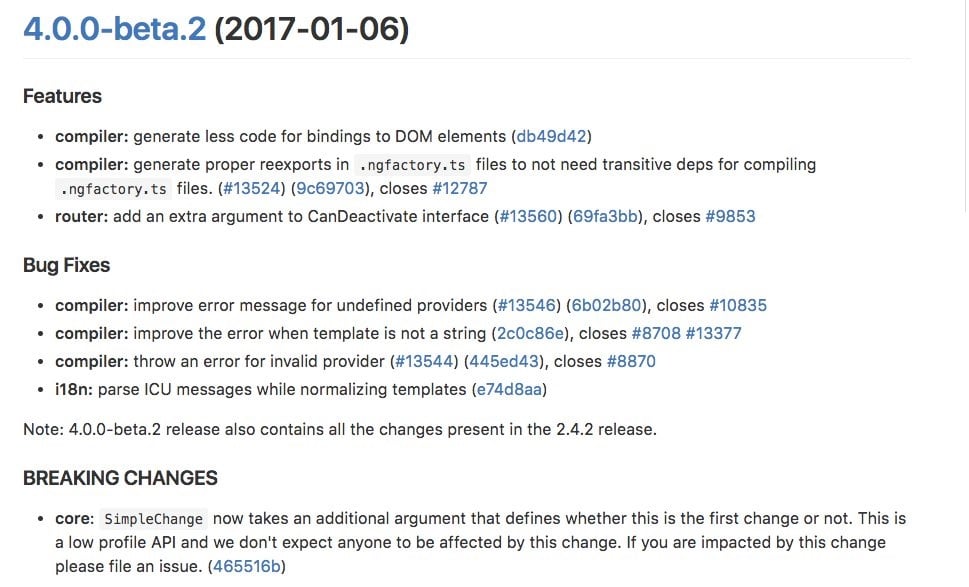 Courtesy: github
Now it is proven that how Google swiftly plans for Angular. Expect the total number of 8 release of Angular 4 before the final release. And yes one more thing Angular 5 is scheduled to avail by October 2017.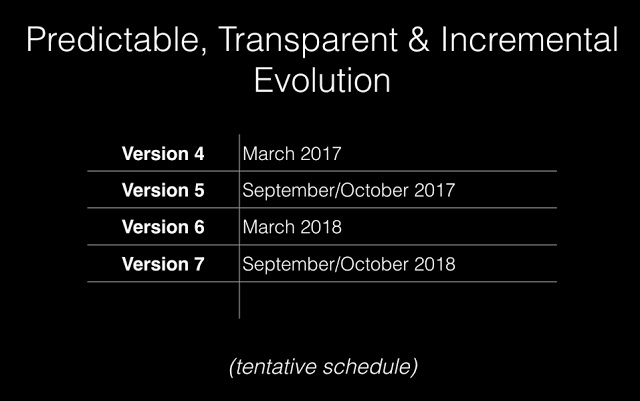 Courtesy: angular.io
========================================================================
If you find the information worth Reading then do share. Bacancy Technologies is a hub of technophile where you can easily Hire AngularJS Developer for all your all-in-all need. You can rely on us because our developers keep their knowledge elegant-yet-raw. Say hi! At [email protected]